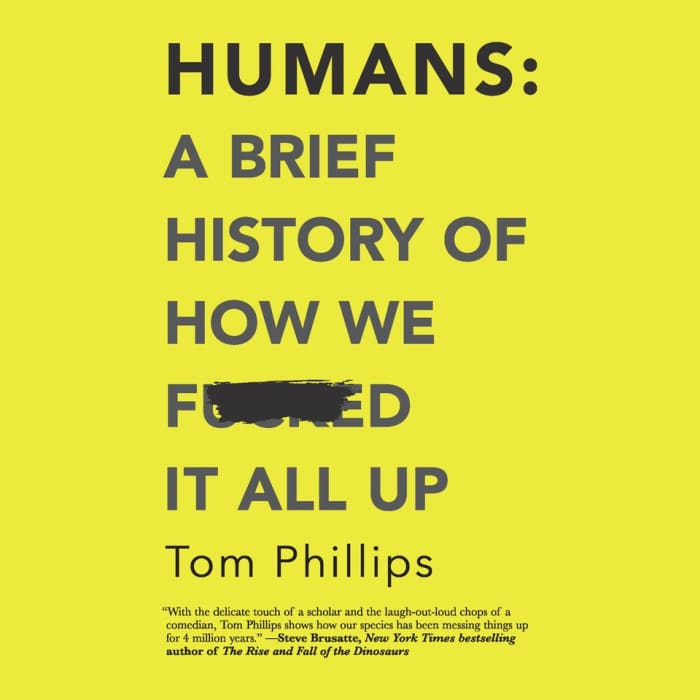 Humans: A Brief History of How We F*cked It All Up
Humans: A Brief History of How We F*cked It All Up
Pulling together history, science, and pop culture, this entertaining audiobook chronicles the 70,000-year journey of humanity in all its glory — and its follies. "Surprisingly erudite, the book is like Yuval Noah Harari's Sapiens retold by a stand-up comedian a few drinks in" (Booklist).
PUBLISHER DESCRIPTION
An exhilarating history of humankind, chronicling thousands of years of trial and error — but mostly error — in the rise of civilization.
Modern humans have come a long way in the 70,000 years they've walked the earth. Art, science, culture, trade — on the evolutionary food chain, we're true winners. But it hasn't always been smooth sailing, and sometimes — just occasionally — we've managed to...
Show more