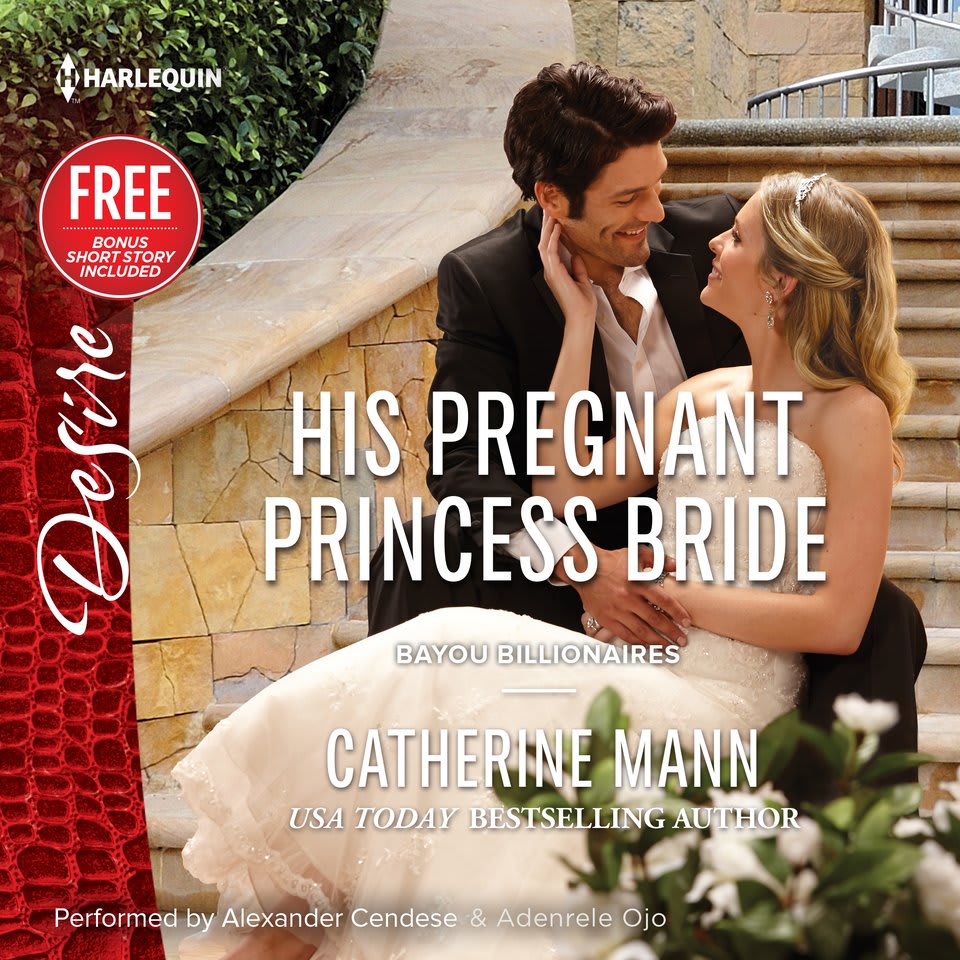 His Pregnant Princess Bride
Bonus Short Story: Never Too Late
His Pregnant Princess Bride
Bonus Short Story: Never Too Late
A royal romance from a USA Today bestselling author: Headstrong princess Erika and workaholic billionaire Gervais lose themselves in a passionate weekend fling, only to reunite months later when Erika reveals she's pregnant — with twins! And for double the fun, this audiobook also includes a bonus short story from bestselling author Brenda Jackson.
PUBLISHER DESCRIPTION
A princess and a Southern billionaire are expecting twins! Only from USA Today best-selling author Catherine Mann!
His focus is on his family's football dynasty. Louisiana billionaire Gervais Reynaud has no time for romance. But he can't say no to a tryst with Erika Mitras. True, she's a princess, but in no way prim…or proper. Their time together is unbelievable — and all too short.
When Erika...
Show more