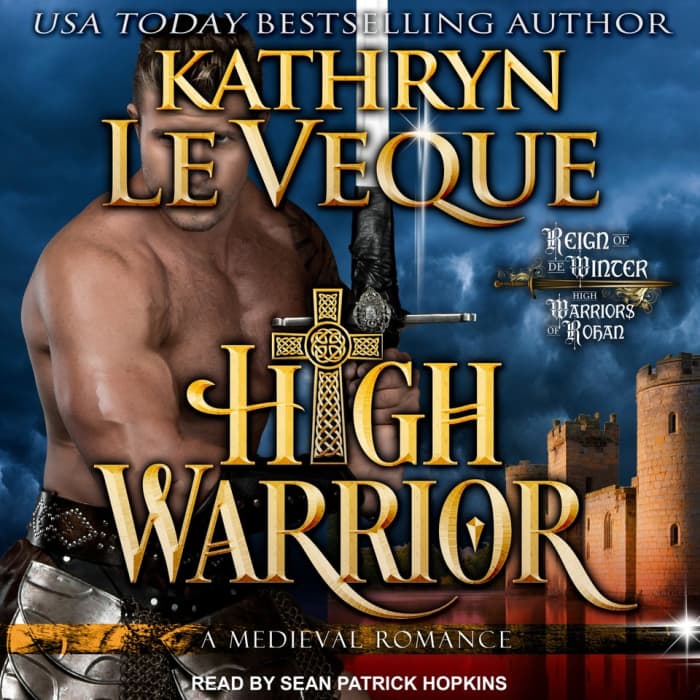 High Warrior
A Medieval Romance
High Warrior
A Medieval Romance
Lady Eiselle de Gael is less than happy when she's given as a gift to renowned warrior Sir Bric MacRohan — but everything changes when she starts to fall in love with him. And after an injury almost kills him, it's up to Eiselle to help him recover and regain his confidence… An emotional USA Today bestseller!
PUBLISHER DESCRIPTION
A big Irish knight, much beloved by his English men, faces his biggest challenge when an injury nearly claims his life … and his confidence as a warrior.
The man known as the "High Warrior" is an Irish knight with an English overlord. Sir Bric MacRohan serves the House of de Winter as the head of the de Winter war machine. He is big, loud, and fearless.
Once the most aggressive, all-powerful...
Show more