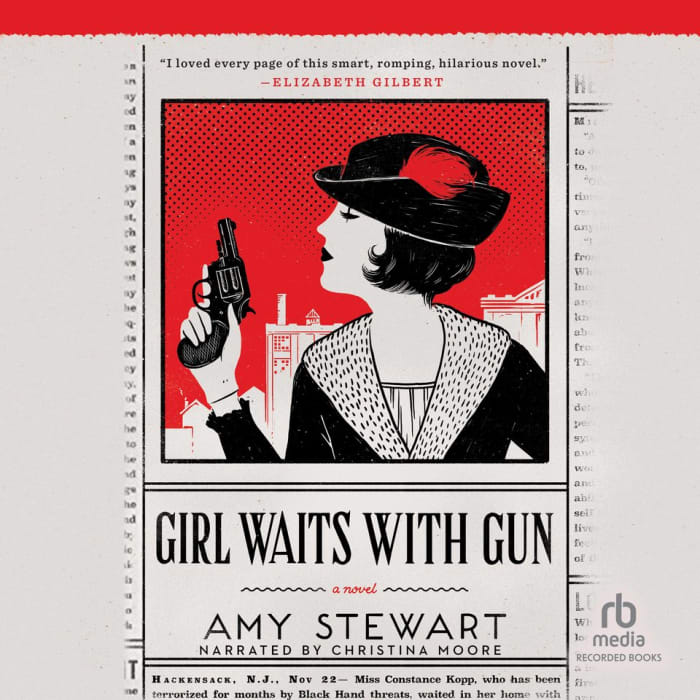 Girl Waits with Gun
From a New York Times bestselling author comes an NPR Best Book of the Year: Follow the adventures of Constance Kopp in this "too-good-to-be-true (but mostly true!) tale of violence, courage, stubbornness, and resourcefulness" (Elizabeth Gilbert, author of Eat, Pray, Love). This Earphones Award winner with "spectacular" narration (AudioFile) is based on the true story of one of the nation's first female deputy sheriffs!
PUBLISHER DESCRIPTION
In 1914 collisions between motor cars and horse-drawn carriages are an everyday occurrence on the streets of Paterson, New Jersey. But when an out-of-control driver smashes into a buggy driven by Constance, Norma, and Fleurette Kopp, their lives change forever. Constance, the oldest, demands payment for the damages but quickly realizes that she is dealing with a madman - Henry Kaufman, a silk...
Show more