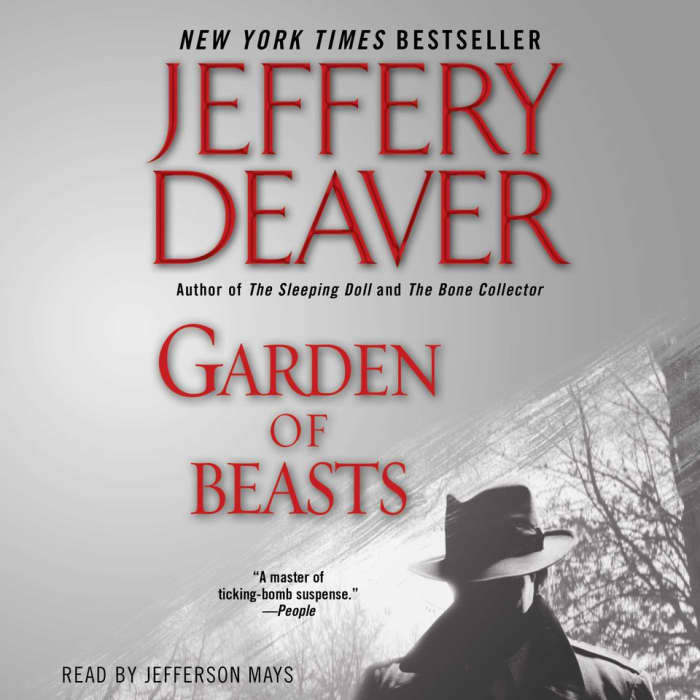 Garden of Beasts
A Novel of Berlin 1936
Garden of Beasts
A Novel of Berlin 1936
Criminal Paul Schumann has a choice: go to jail, or put his skills to use as a government hit man. Opting to go undercover, Paul finds himself in the depths of Nazi Germany — and locked in a feverish game of cat and mouse. From a New York Times bestselling author considered the "master of ticking-bomb suspense" (People) comes "a deliciously twisty tale" (Publishers Weekly).
PUBLISHER DESCRIPTION
In the most ingenious and provocative thriller yet from the acclaimed New York Times bestselling author Jeffery Deaver, a conscience-plagued mobster turned government hitman struggles to find his moral compass amid rampant treachery and betrayal in 1936 Berlin.
Paul Schumann, a German American living in New York City in 1936, is a mobster hitman known as much for his brilliant tactics as for...
Show more