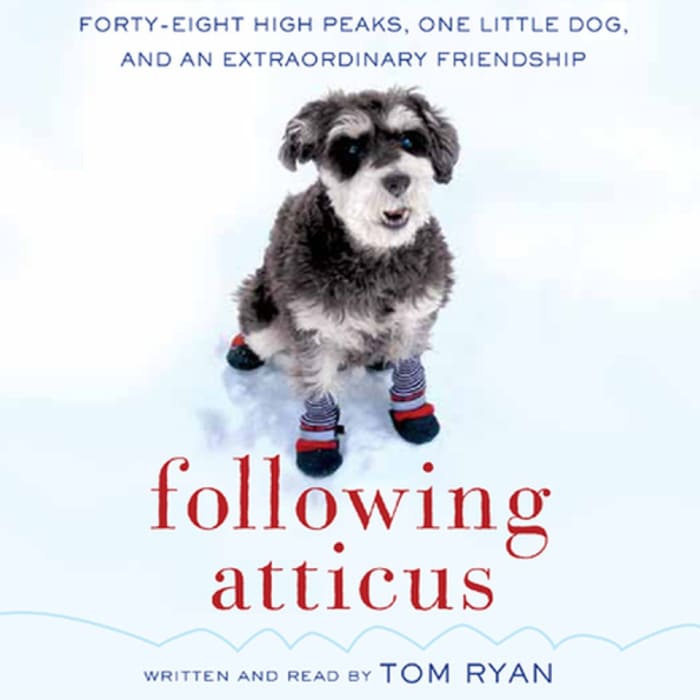 Following Atticus
Forty-Eight High Peaks, One Little Dog, and an Extraordinary Friendship
Following Atticus
Forty-Eight High Peaks, One Little Dog, and an Extraordinary Friendship
After losing a close friend to cancer, journalist Tom Ryan and his miniature schnauzer, Atticus M. Finch, embarked on an unforgettable adventure. The "exceptionally evocative writing" (Library Journal) in this moving New York Times bestseller is sure to warm even the iciest hearts.
PUBLISHER DESCRIPTION
Following Atticus is the remarkable true story of a man and a dog embarking on the challenge of a lifetime. This is author Tom Ryan's inspiring tale of how he and his miniature schnauzer companion, the "Little Buddha" Atticus M. Finch, attempted to scale all forty-eight of New Hampshire's four thousand foot White Mountains twice in the dead of winter. It is a story of love, loss, and the...
Show more