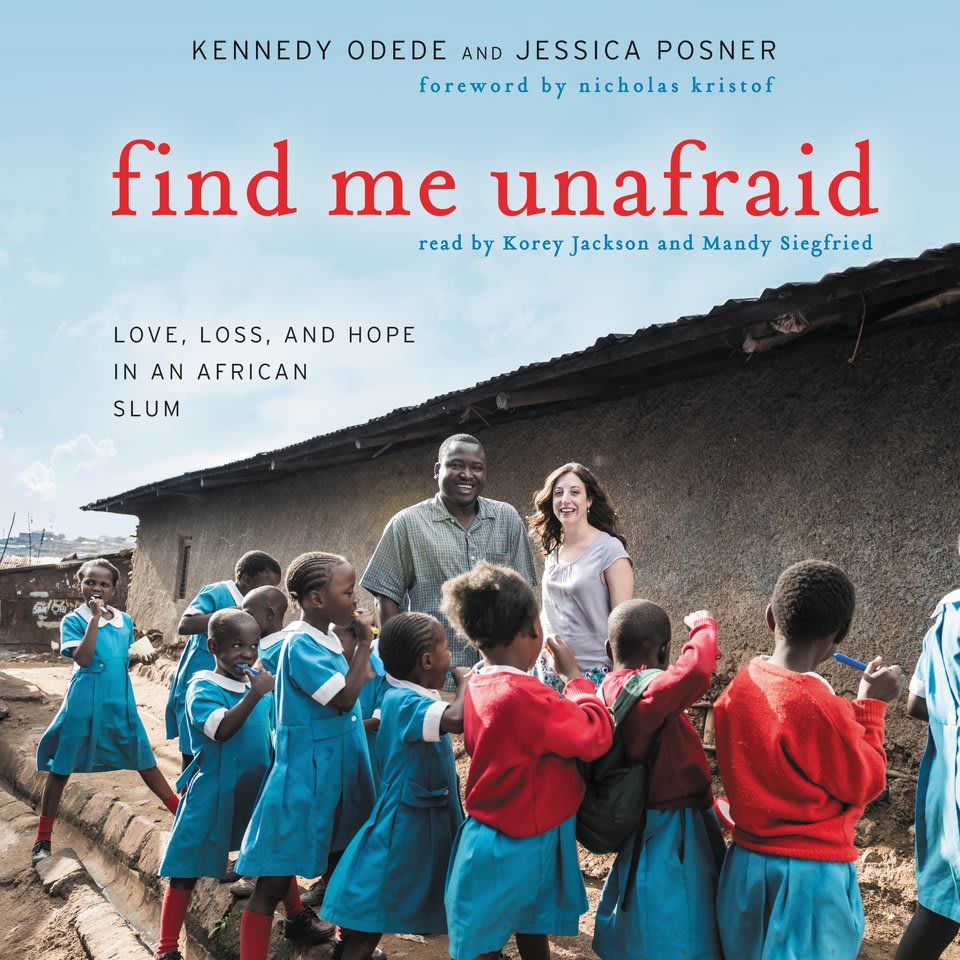 Find Me Unafraid
Love, Loss, and Hope in an African Slum
Find Me Unafraid
Love, Loss, and Hope in an African Slum
Listen up, this audiobook's "wonderful production" (AudioFile) won an Earphones Award: Dual narrators chronicle the true story of Kennedy and Jessica, who set out to create positive change through their work in the largest slums in Africa. A New York Times bestseller that "offers the greatest of all gifts ― hope" (Gloria Steinem).
PUBLISHER DESCRIPTION
Find Me Unafraid tells the uncommon love story between two uncommon people whose collaboration sparked a successful movement to transform the lives of vulnerable girls and the urban poor. With a Foreword by Nicholas Kristof.
This is the story of two young people from completely different worlds: Kennedy Odede from Kibera, the largest slum in Africa, and Jessica Posner from Denver, Colorado....
Show more