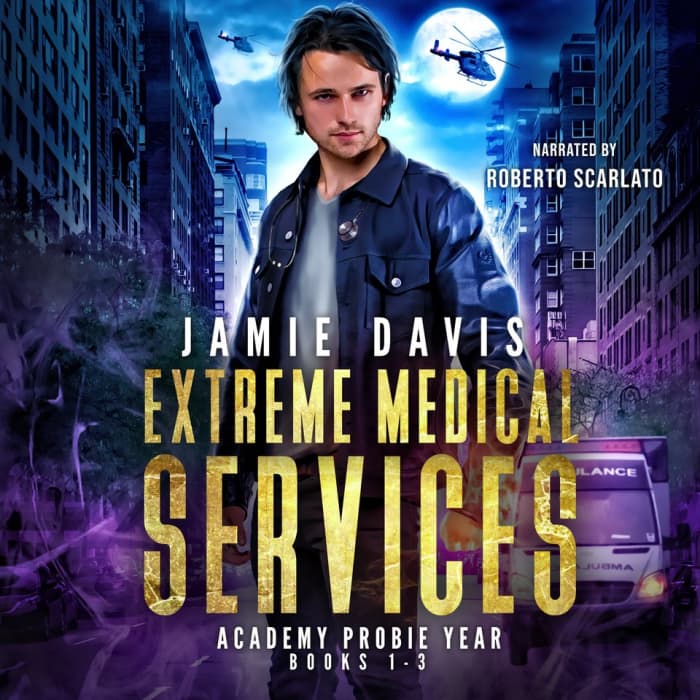 Extreme Medical Services Box Set Vol 1 - 3
Medical Care of the Fringes of Humanity
Extreme Medical Services Box Set Vol 1 - 3
Medical Care of the Fringes of Humanity
Newly minted paramedic Dean discovers that his patients are… not at all what he expected. Along with his partner Brynne, Dean hits the streets to help save Elk City's mythical creatures — from vampires and werewolves to witches and fairies! Will Dean have what it takes to survive his strange new assignment? This supernatural adventure was written by a retired paramedic!
PUBLISHER DESCRIPTION
Monsters, Paramedics, and Street Medicine.
New paramedic Dean Flynn is fresh out of the academy. When he gets assigned to the unknown backwater ambulance Station U, he wonders what he did wrong. Then Dean learns that his patients aren't your normal 911 callers.
Dean and his partner Brynne Garvey serve the creatures of myth and legend living alongside their normal human neighbors in Elk City. With...
Show more