An audiobook you'll love...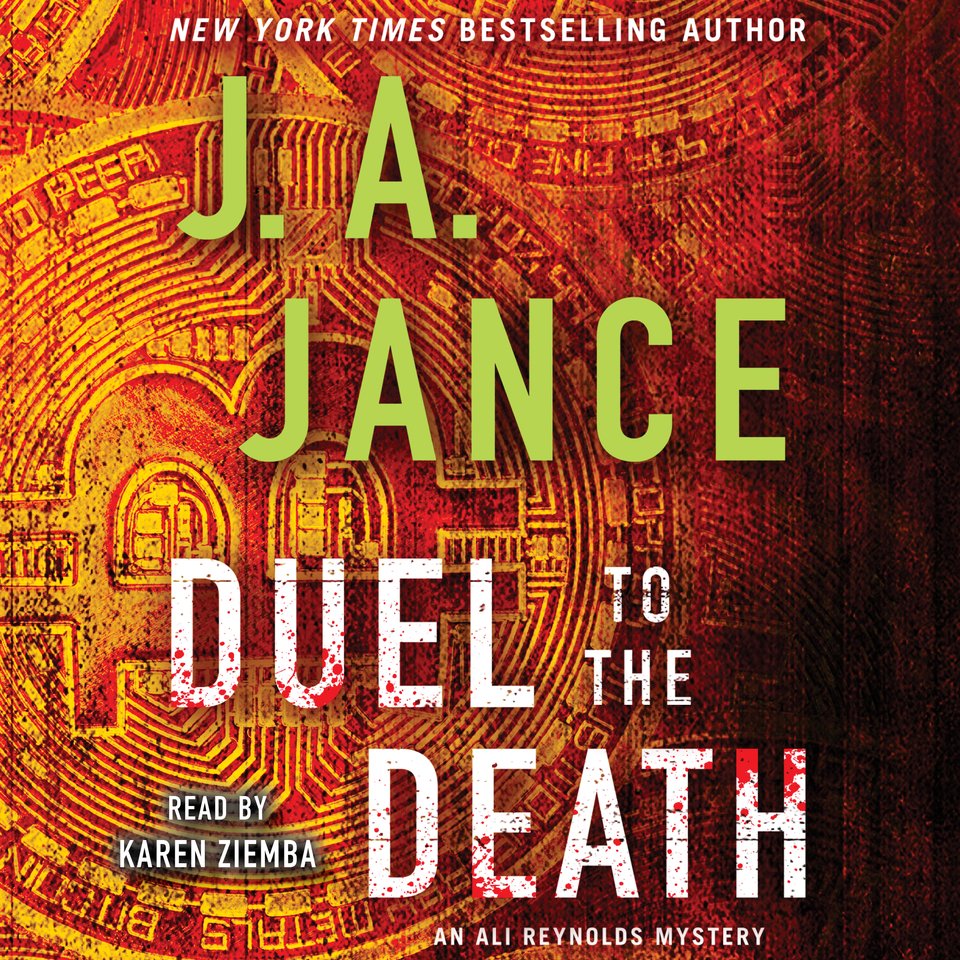 Duel to the Death
An electrifying audiobook with gripping narration: Sleuth Ali Reynolds helps out Stu Ramey, a software genius who faces dangerous new enemies in the wake of a friend's murder. The Seattle Times says, "It's no mystery why this writer is a hit."
PUBLISHER DESCRIPTION
From New York Times bestselling author and "grand master of the game" (The Providence Journal) J.A. Jance, an electrifying new thriller featuring Ali Reynolds.
After taking down the man responsible for his best friend's death, Stuart Ramey thinks the case is finally closed. That is, until Stu finds himself left with a multimillion dollar fortune in Bitcoin in a desperate bid by Frigg, a rogue...
Show more