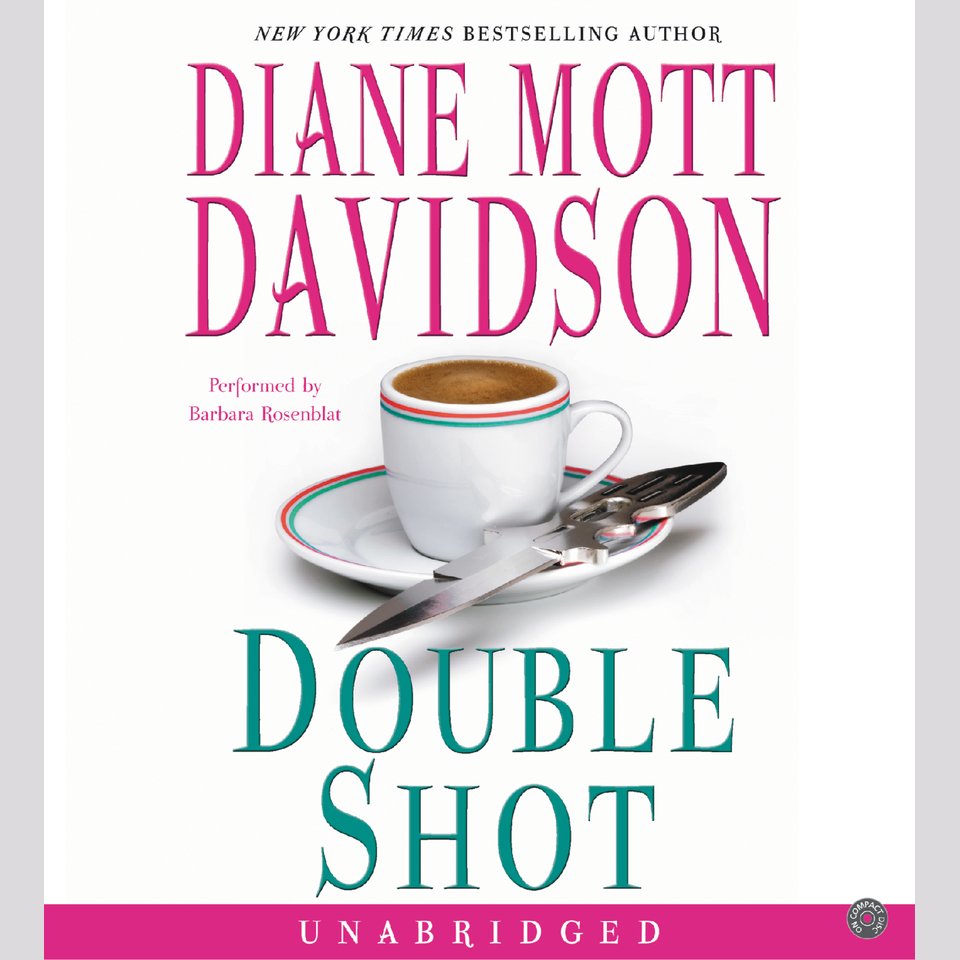 Double Shot
From a New York Times bestselling author: Things go sour for caterer Goldy Shulz when she's wrongfully accused of murder. Could the recent reemergence of her psychopath ex-husband have something to do with it? Listeners are in for a delicious culinary whodunit — complete with recipes to recreate some of Goldy's dishes! "Warning: Do not read on an empty stomach!" (Publishers Weekly).
PUBLISHER DESCRIPTION
"Today's foremost practitioner of the culinary whodunit."
-Entertainment Weekly
"In the genre of culinary mystery writers, Davidson is a Julia Child among Betty Crockers, and there is no question that Double Shot is her best book."
-Denver Post
New York Times bestseller Diane Mott Davidson is the darling of cozy mystery readers and dedicated foodies the world over. Davidson is really cooking with ...
Show more