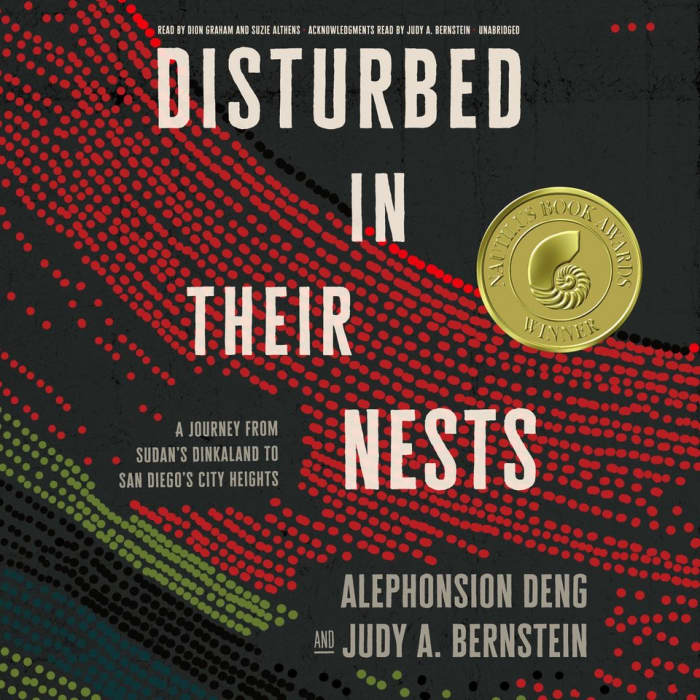 Disturbed in Their Nests
A Journey from Sudan's Dinkaland to San Diego's City Heights
Disturbed in Their Nests
A Journey from Sudan's Dinkaland to San Diego's City Heights
Two weeks before the devastation of September 11, 2001, young refugee Alepho fled war-torn Sudan to arrive in the US. Matched with suburban mother Judy through a mentoring program, the pair overcame prejudices to form a lifelong bond. This "eye-opening and richly layered account" (Booklist) is "compelling… An essential dialogue" (Kirkus Reviews).
PUBLISHER DESCRIPTION
Nineteen-year-old refugee Alephonsion Deng, from war-ravaged Sudan, had great expectations when he arrived in America three weeks before two airlines crashed into the World Trade Towers. Money, he'd been told, was given to you in pillows. Machines did all the work. Education was free.
Suburban mom Judy Bernstein had her own assumptions. The teenaged "Lost Boys of Sudan"—who'd traveled barefoot...
Show more