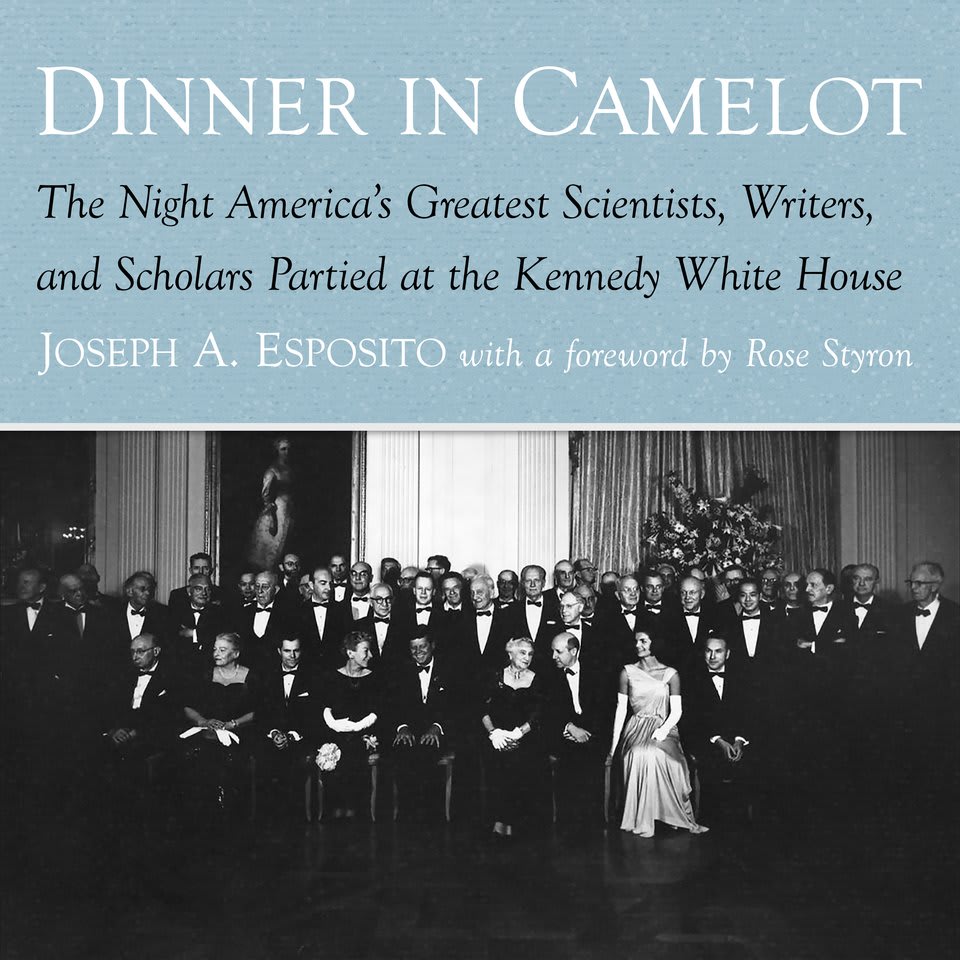 Dinner in Camelot
The Night America's Greatest Scientists, Writers, and Scholars Partied at the Kennedy White House
Dinner in Camelot
The Night America's Greatest Scientists, Writers, and Scholars Partied at the Kennedy White House
On one fateful night in 1962, President John F. Kennedy and his wife Jackie brought together the country's greatest thinkers, scientists, and artists for a White House dinner. Detailing that remarkable evening, this audiobook is "delightful" (The Washington Post) and a "fascinating look back" (Publishers Weekly).
PUBLISHER DESCRIPTION
In April 1962, President and Mrs. John F. Kennedy hosted forty-nine Nobel Prize winners—along with many other prominent scientists, artists, and writers—at a famed White House dinner. Among the guests were J. Robert Oppenheimer, who was officially welcomed back to Washington after a stint in the political wilderness; Linus Pauling, who had picketed the White House that very afternoon; William...
Show more