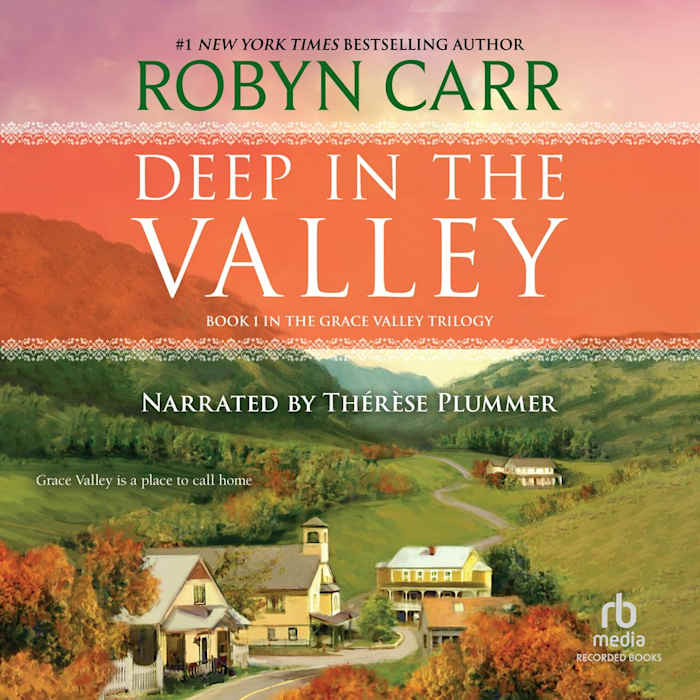 Deep in the Valley
From a #1 New York Times bestselling and RITA Award–winning author: Local family doctor June Hudson uncovers scandal and drama in her hometown — while navigating an unexpected connection with an undercover federal agent. This audiobook's "warm, conversational narration invites listeners into the lives of the small-town folks of Grace Valley" (AudioFile).
PUBLISHER DESCRIPTION
New York Times best-selling author Robyn Carr has earned multiple RITAs for her tales of romance. Set in Grace Valley, California, Deep in the Valley reveals the sweetness of love and the strength of family ties. June Hudson grows up in Grace Valley as the town doctor's daughter. She eventually moves away, only to return later to carry on her father's work - placing her career above everything....
Show more