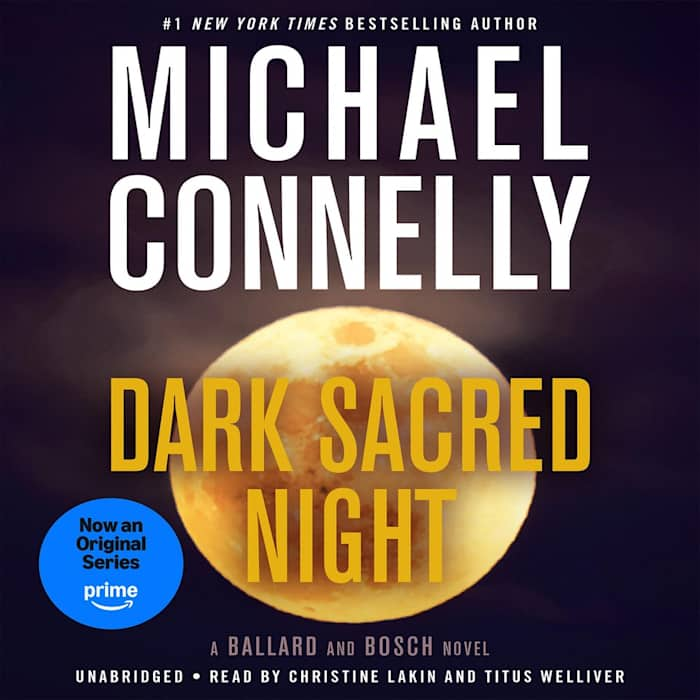 Dark Sacred Night
A Ballard and Bosch Novel
Dark Sacred Night
A Ballard and Bosch Novel
Cancel your plans (we know you want to), stock up on snacks, and prepare to be captivated by this "outstanding, complex police procedural" (Publishers Weekly): Tough guy Harry Bosch and police detective Reneé Ballard are an unlikely team, but there's one cold case they're determined to solve. A #1 New York Times bestseller featuring dual narrators!
PUBLISHER DESCRIPTION
LAPD Detective Renée Ballard teams up with Harry Bosch in the new work of fiction from number-one New York Times best-selling author Michael Connelly.
Renée Ballard is working the night beat again and returns to Hollywood Station in the early hours only to find a stranger rifling through old file cabinets. The intruder is retired detective Harry Bosch, working a cold case that has gotten under...
Show more