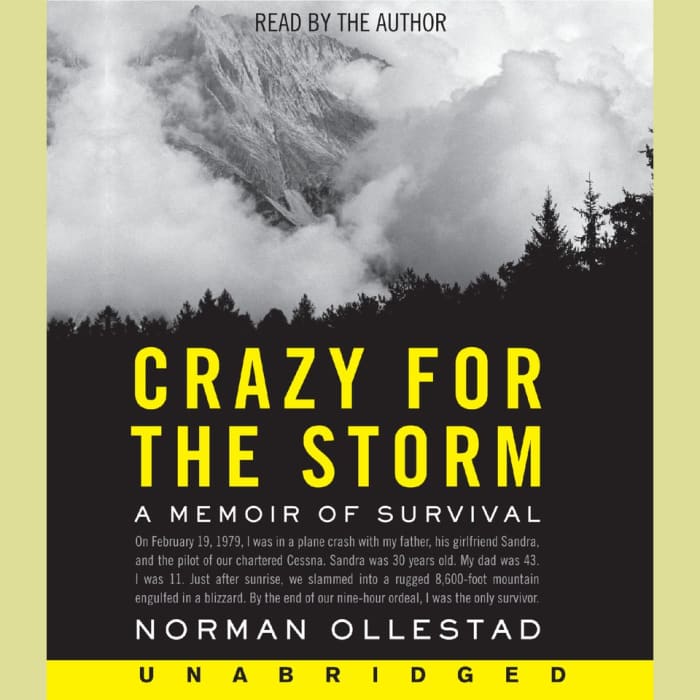 Crazy for the Storm
A Memoir of Survival
Crazy for the Storm
A Memoir of Survival
A "breathtaking" account of a harrowing adventure (The Washington Post): Norman Ollestad's father trained him to be a surfer, skier, and outdoorsman ever since he could walk. But then their chartered plane crashed in the San Gabriel Mountains, killing everyone except 11-year-old Norman — alone in a raging blizzard at 8,200 feet. An Earphones Award winner that's read by the author.
PUBLISHER DESCRIPTION
From the age of three, Norman Ollestad was thrust into the world of surfing and competitive downhill skiing by the intense, charismatic father he both idolized and resented. While his friends were riding bikes, playing ball, and going to birthday parties, young Norman was whisked away in pursuit of wild and demanding adventures. Yet it were these exhilarating tests of skill that prepared "Boy...
Show more