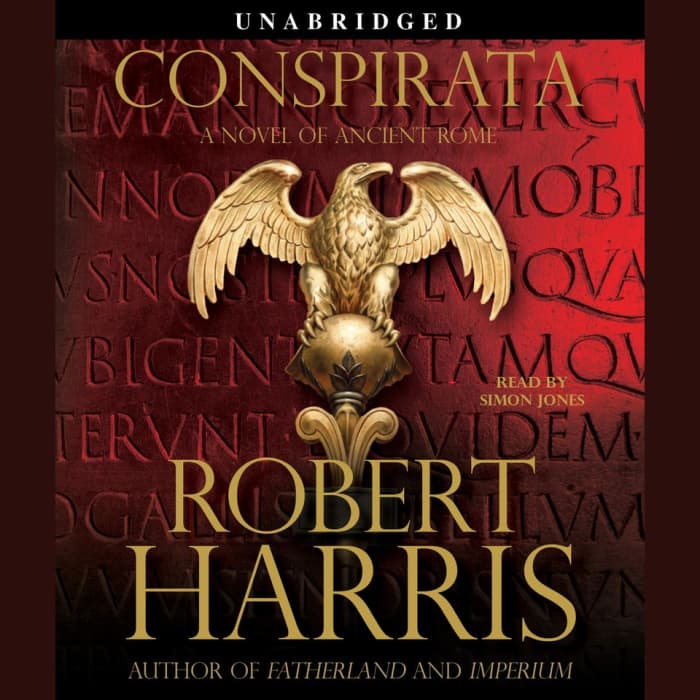 Conspirata
A Novel of Ancient Rome
Conspirata
A Novel of Ancient Rome
Cicero is poised to become consul of Rome when a gruesome murder engulfs the city in fear. But the chilling omen is only a sign of the turmoil to come, and Cicero must fend off increasing threats — including that of ambitious, young Julius Caesar… You'll be engrossed by this audiobook's narrator, whose "soothing baritone and perfect aristocratic accents bring this ancient history to vivid life" (Publishers Weekly).
PUBLISHER DESCRIPTION
On the eve of Marcus Cicero's inauguration as consul of Rome, the grisly death of a boy sends ripples of fear through a city already wracked by civil unrest, crime, and debauchery of every kind. Felled by a hammer, his throat slit and his organs removed, the young slave appears to have been offered as a human sacrifice, forbidden as an abomination in the Roman Republic.
For Cicero, the ill...
Show more