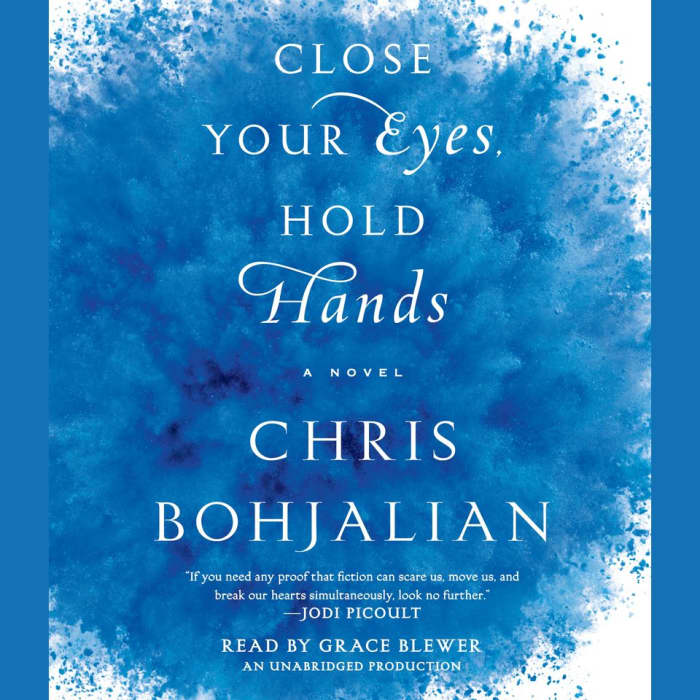 Close Your Eyes, Hold Hands
A Novel
Close Your Eyes, Hold Hands
A Novel
Jodi Picoult said it best: "If you need any proof that fiction can scare us, move us, and break our hearts simultaneously, look no further." After a disastrous meltdown at a power plant, bookish Emily goes on the run and takes on a new identity inspired by Emily Dickinson. This New York Times bestseller is beautifully narrated by the author's own daughter!
PUBLISHER DESCRIPTION
A heartbreaking, wildly inventive, and moving novel narrated by a teenage runaway, from the bestselling author of Midwives and The Sandcastle Girls.
Close Your Eyes, Hold Hands is the story of Emily Shepard, a homeless teen living in an igloo made of ice and trash bags filled with frozen leaves. Half a year earlier, a nuclear plant in Vermont's Northeast Kingdom had experienced a cataclysmic...
Show more