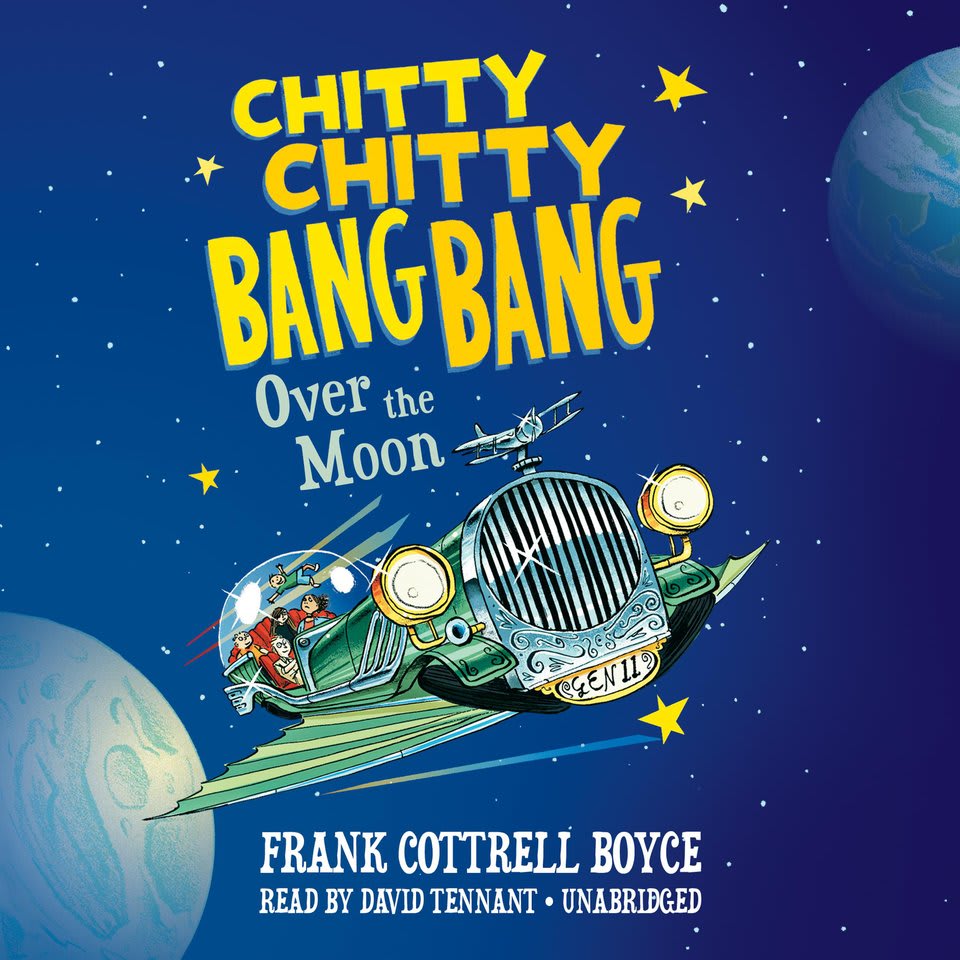 Chitty Chitty Bang Bang over the Moon
Chitty Chitty Bang Bang over the Moon
In this official sequel to the beloved classic, a dastardly criminal has plans to fly the magical car to the moon for a sinister scheme. And it's up to the Tootings to save the day! The one and only David Tennant narrates this "joyous and high-spirited and appropriately over-the-top" adventure (AudioFile).
PUBLISHER DESCRIPTION
From the award-winning Frank Cottrell Boyce comes the third official sequel to Ian Fleming's Chitty Chitty Bang Bang.
The Tootings are stuck in 1966! Somebody has stolen Chitty Chitty Bang Bang and left them behind — but that's not their biggest problem. Their biggest problem is that Little Harry has been kidnapped by whoever stole their magical car. There's only one solution: the Tootings must...
Show more