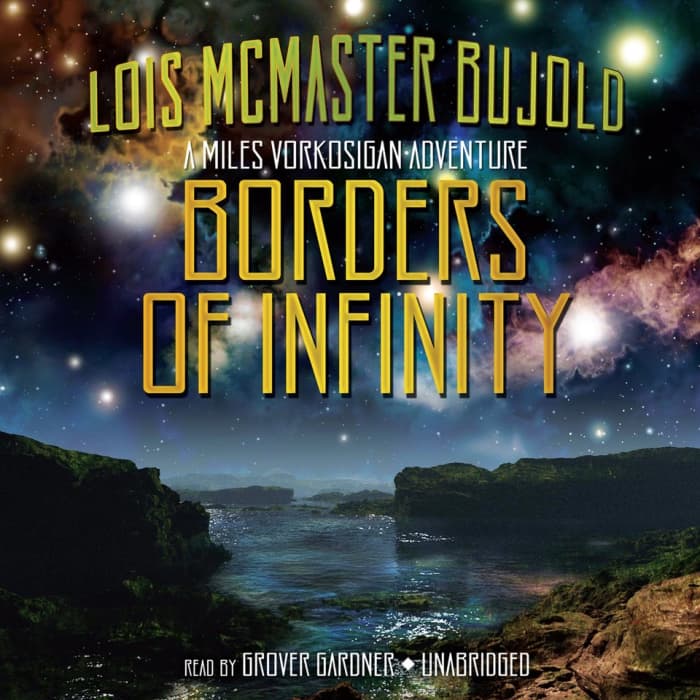 Borders of Infinity
A Miles Vorkosigan Adventure
Borders of Infinity
A Miles Vorkosigan Adventure
These three rollicking adventures will transport you to the far reaches of the galaxy! Join space navy officer Miles Vorkosigan as he doles out justice in a controversial murder case, goes on an undercover rescue mission, and infiltrates a prisoner-of-war camp. "Bujold continues to prove what marvels genius can create out of basic space operatics" (Library Journal).
PUBLISHER DESCRIPTION
The popular adventures of Miles Vorkosigan, a clever and outlandish science fiction hero for the modern era, continue in these three tales.
In "The Mountains of Mourning," Miles is dispatched to a backcountry region of Barrayar, where he must act as detective, judge, and executioner in a controversial murder case.
In "Labyrinth," Miles adopts his alternate persona as Dendarii Mercenary Admiral...
Show more