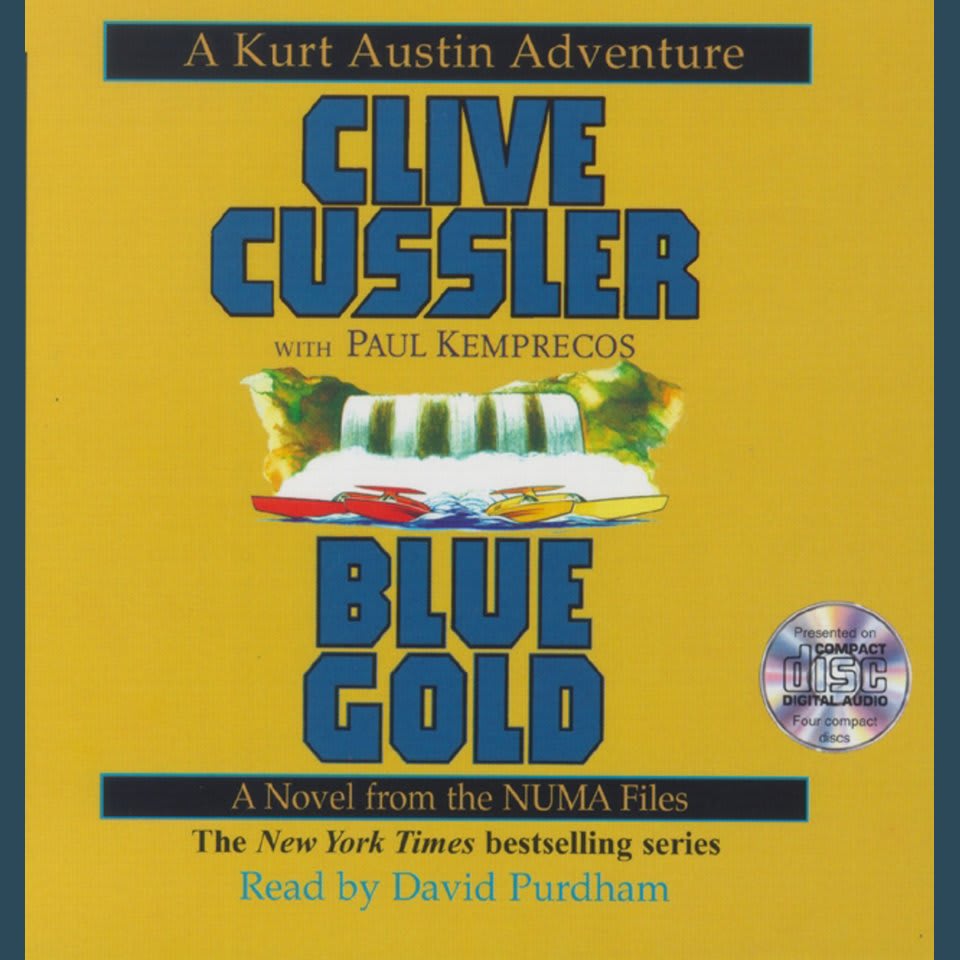 Blue Gold
A Novel from the Numa Files
Blue Gold
A Novel from the Numa Files
In this abridged edition of a gripping adventure, Kurt Austin heads deep into the Amazon jungle to uncover the shocking connection between an underwater conspiracy, an ancient tribe, and an intriguing legend… From a #1 New York Times bestselling author who "has developed and patented a vibrant, rollicking narrative style that seldom shows signs of relenting" (Chicago Tribune).
PUBLISHER DESCRIPTION
Kurt Austin and his crew are back to slake their thirst for action as they attempt to drown an eco-extortionist's plan to control the world's freshwater supply.

From deep within the Venezuelan rain forest emanates the legend of a white goddess and a mysterious tribe with startling technical accomplishments. Few believe the tribe exists – and even fewer suspect its deity can change the course of...
Show more