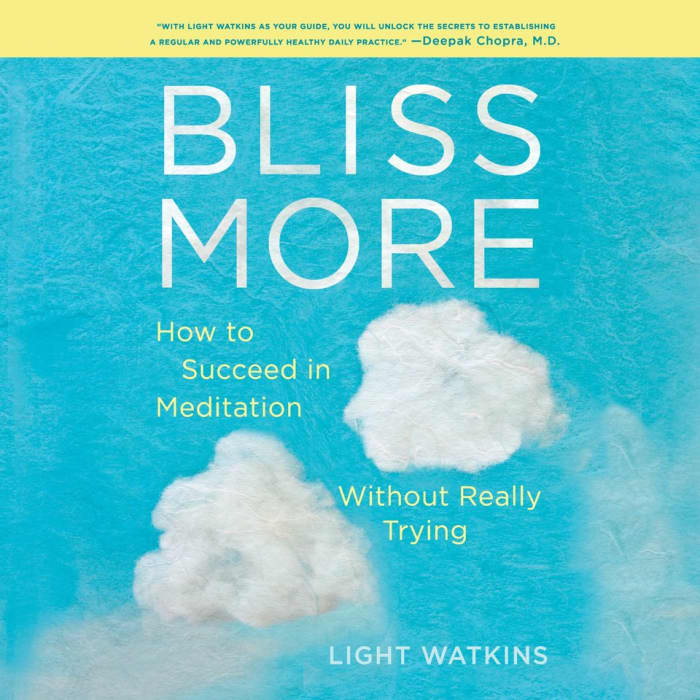 Bliss More
How to Succeed in Meditation Without Really Trying
Bliss More
How to Succeed in Meditation Without Really Trying
The perfect book for anyone who wants to feel just a little less stressed during 2020! This calming audiobook will teach you simple ways to make meditation a regular, useful part of your life, even if you've had trouble meditating in the past. "With Light Watkins as your guide, you will unlock the secrets to establishing a regular and powerfully healthy daily practice" (Deepak Chopra).
PUBLISHER DESCRIPTION
From one of America's top meditation teachers comes a revolutionarily simple approach to everyday practice—especially if you don't think you have the time or the patience.
Imagine you're sitting on a cushion with your legs crossed, ready to tap into unlimited joy. There's just one problem: You can't get comfortable (let alone still), and your head is full of way too many thoughts.
The problem is...
Show more