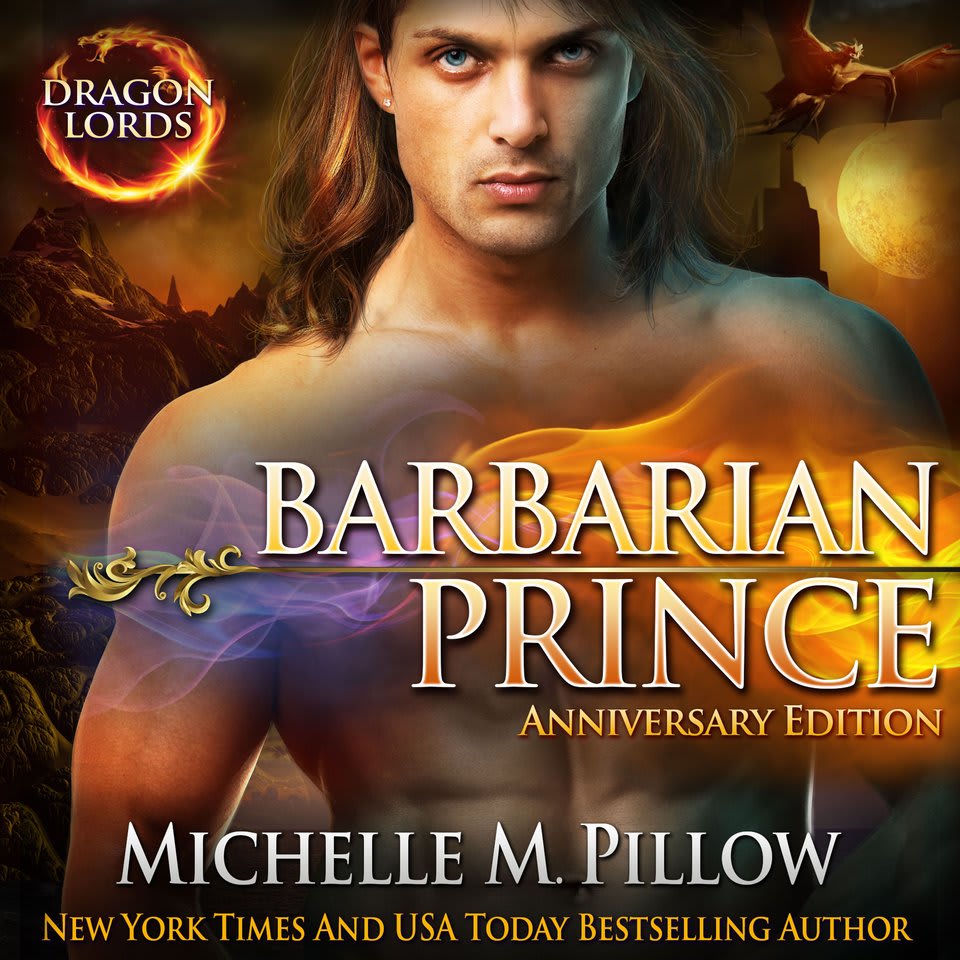 Barbarian Prince
A Qurilixen World Novel (Anniversary Edition)
Barbarian Prince
A Qurilixen World Novel (Anniversary Edition)
Don't miss this "steam-up-your-glasses sexy" romance (New York Times bestselling author Evangeline Anderson): Undercover at a mass wedding, Morrigan doesn't plan to stick around the alien planet for long. But when she wakes up the next morning, a dragon shifter claims her as his wife… and this alpha won't take no for an answer!
PUBLISHER DESCRIPTION
"What do you get when you mix a curious investigative reporter with a hot Alien Dragon-Shifter Prince? My kind of book! You guys, I LOVE this novel–Michelle M Pillow's world building is first rate which is a must for great sci-fi!" - Evangeline Anderson, NYT & USAT bestselling author
Once mated, these shifters will do anything to protect the women they love!
The original Dragon Lords series'...
Show more