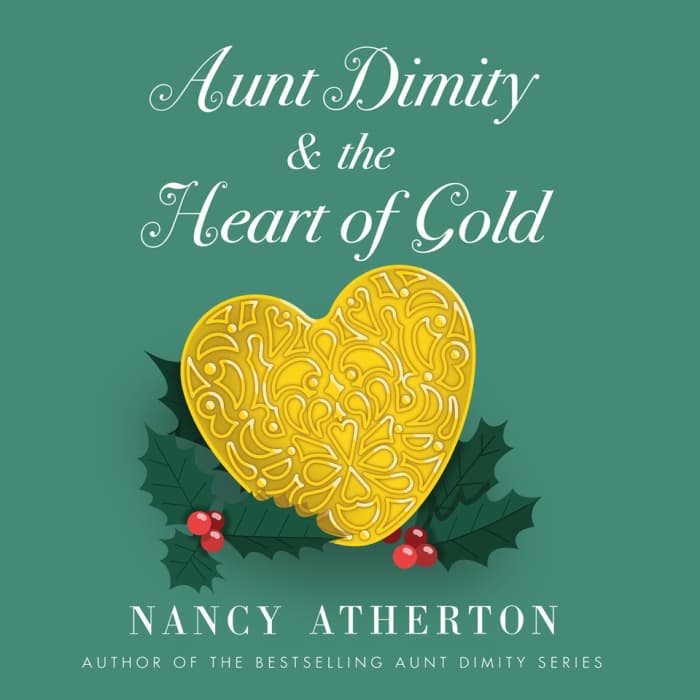 Aunt Dimity and the Heart of Gold
Aunt Dimity and the Heart of Gold
At Emma Harris's annual holiday party, an unexpected guest discovers a treasure trove — complete with a mysterious heart made of solid gold — hidden in the walls of the storied manor. Can Aunt Dimity unravel the truth behind this strange artifact? Mystery fans are sure to be enthralled by this installment in a series heralded as the "coziest of cozies" (Booklist).
PUBLISHER DESCRIPTION
It's almost Christmas in the small English village of Finch - and everyone is sick. Although many of the villagers regretfully decline their invitations to Emma and Derek Harris' annual Christmas bash, Lori Shepherd has no intention of missing it. When the winter weather takes a turn for the worse, it's agreed that none of the guests will leave until morning. There's general merriment as the...
Show more