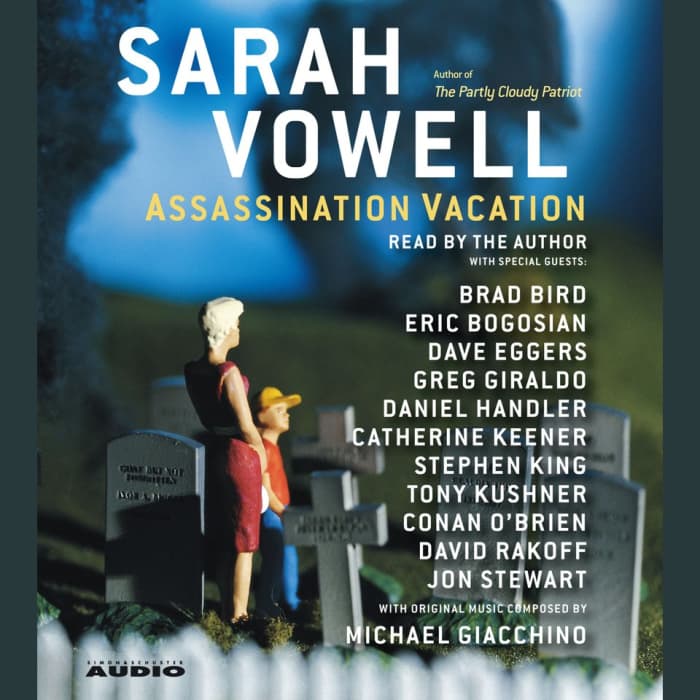 Assassination Vacation
Narrated by:
Collected Narrators
Assassination Vacation
|
Narrated by:
Collected Narrators
Buckle up because this isn't your typical road trip. This abridged New York Times bestseller takes an irreverent historical and cultural tour of American presidential assassinations. Written and read by a frequent contributor to NPR's This American Life and featuring special guest voice appearances from Stephen King, Jon Stewart, and more!
PUBLISHER DESCRIPTION
Sarah Vowell exposes the glorious conundrums of American history and culture with wit, probity, and an irreverent sense of humor. With Assassination Vacation, she takes us on a road trip like no other–a journey to the pit stops of American political murder and through the myriad ways they have been used for fun and profit, for political and cultural advantage.
From Buffalo to Alaska,...
Show more