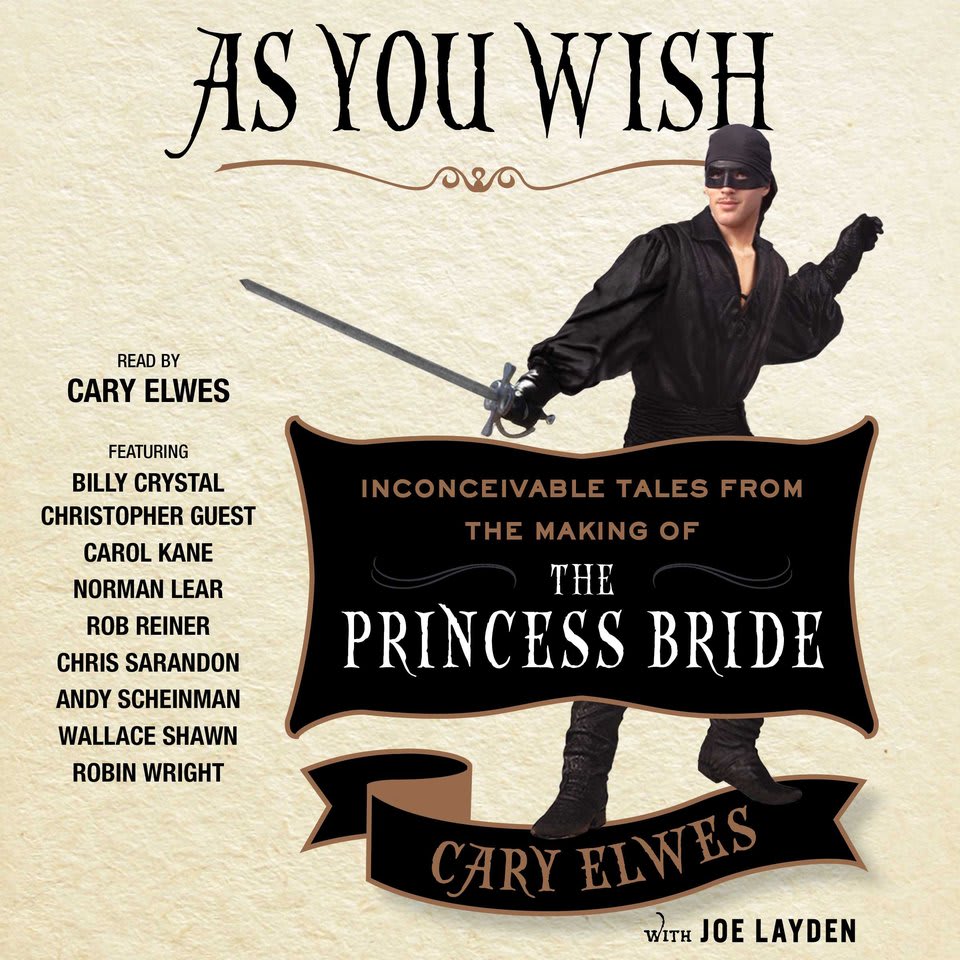 As You Wish
Inconceivable Tales from the Making of the Princess Bride
Narrated by:
Collected Narrators
As You Wish
Inconceivable Tales from the Making of the Princess Bride
|
Narrated by:
Collected Narrators
Inconceivable! A #1 New York Times bestselling memoir from the actor who played Westley in the fan-favorite film The Princess Bride. This "engaging" behind-the-scenes account "charts the film's tumultuous journey from a project stuck in development hell, to charmed production, to flop, to classic" (Chicago Tribune) through exclusive interviews with the cast and crew! "A must-listen" (AudioFile).
PUBLISHER DESCRIPTION
From actor Cary Elwes, who played the iconic role of Westley in The Princess Bride, comes a first-person account and behind-the-scenes look at the making of the cult classic film filled with never-before-told stories, exclusive photographs, and interviews with costars Robin Wright, Wallace Shawn, Billy Crystal, Christopher Guest, and Mandy Patinkin, as well as author and screenwriter William...
Show more