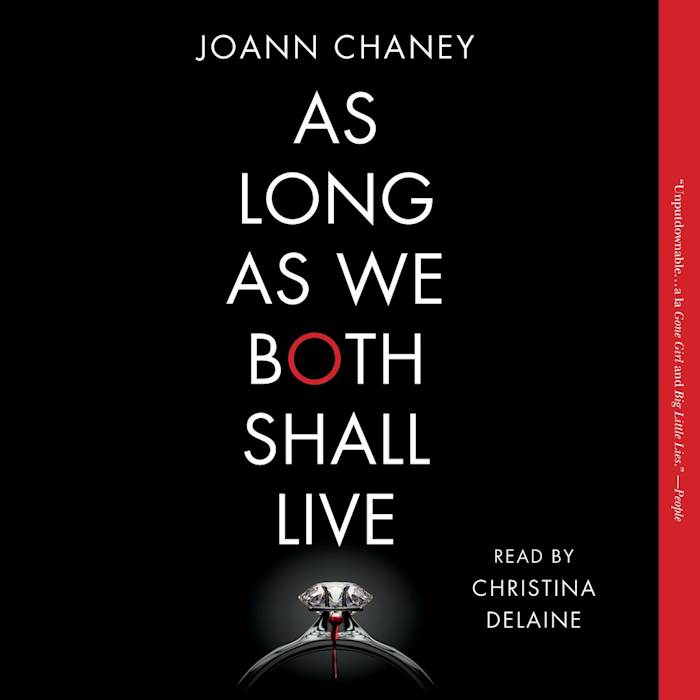 As Long as We Both Shall Live
A Novel
As Long as We Both Shall Live
A Novel
A 24-year marriage meets a tragic end when Marie plunges off a cliff during a hiking trip. But is Matt really the unlucky husband he claims to be — or a calculated murderer? "Reminiscent of a Gillian Flynn novel" (AudioFile), this taut domestic tale is "a perfectly paced, shock-studded chiller" (Kirkus Reviews).
PUBLISHER DESCRIPTION
You can't be married to someone without sometimes wanting to kill them....
As Long as We Both Shall Live is JoAnn Chaney's wicked, masterful examination of a marriage gone very wrong, a marriage with lots of secrets....
"My wife! I think she's dead!" Matt frantically tells park rangers that he and his wife, Marie, were hiking when she fell off a cliff into the raging river below. They start a...
Show more