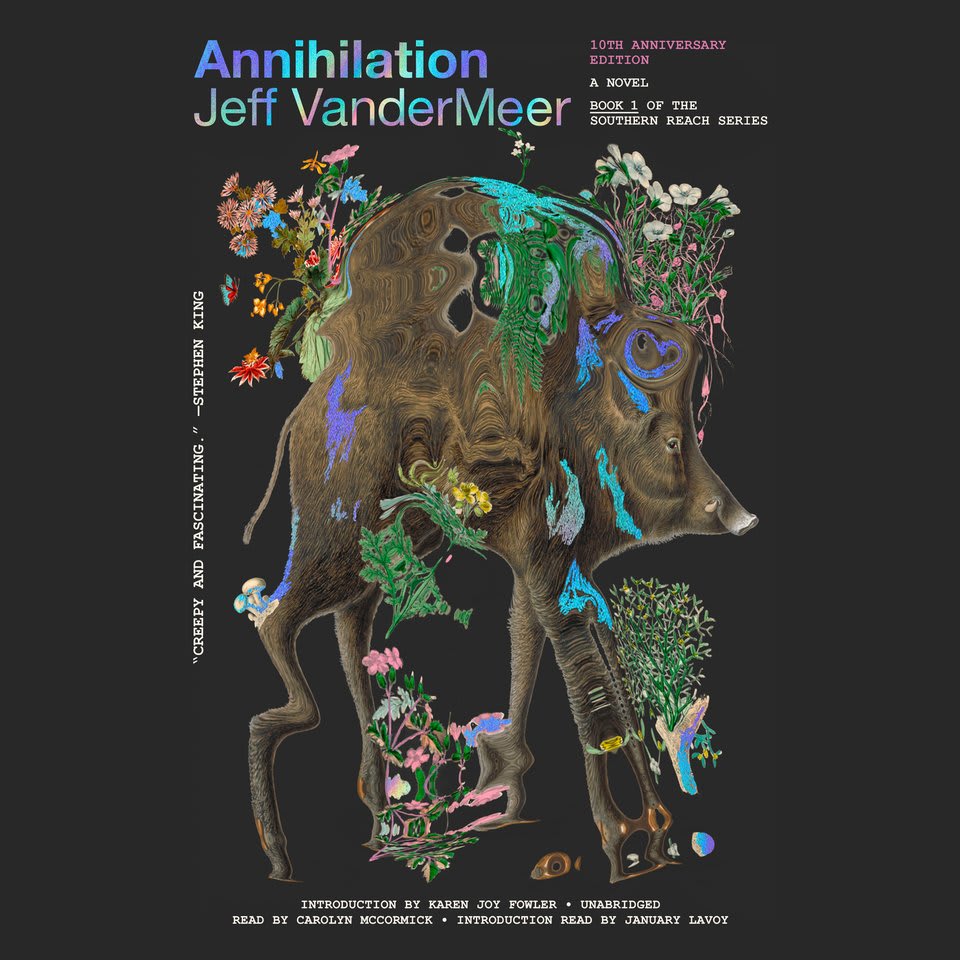 Annihilation
A New York Times bestseller that inspired the hit film starring Natalie Portman! A group of experts explores the scientific anomaly of Area X — a biome where nature has taken over — and discovers things beyond the imagination… Secrets are revealed that may risk their safe return in this "creepy and fascinating" novel (Stephen King).
PUBLISHER DESCRIPTION
If J. J. Abrams, Margaret Atwood, and Alan Weisman collaborated on a novel … it might be this awesome.
Area X has been cut off from the rest of the continent for decades. Nature has reclaimed the last vestiges of human civilization. The first expedition returned with reports of a pristine, Edenic landscape; all the members of the second expedition committed suicide; the third expedition died in...
Show more