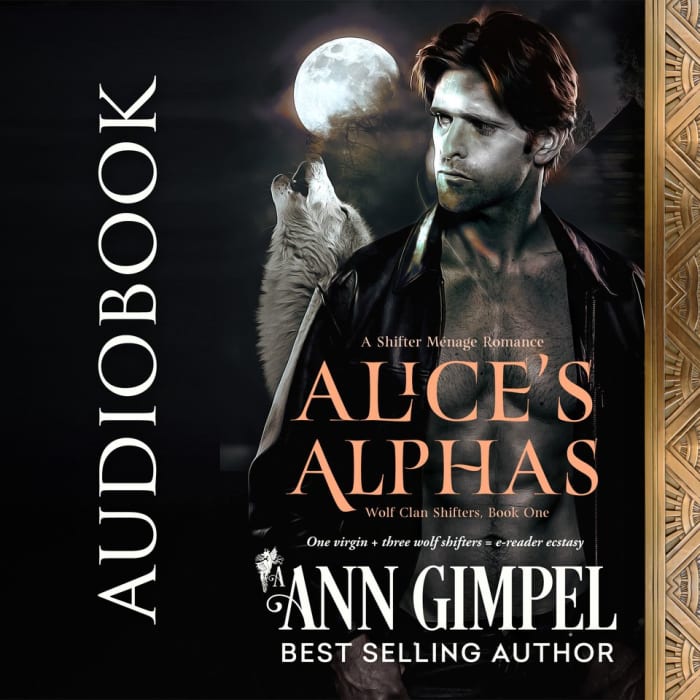 Alice's Alphas
Shifter Menage Romance
Alice's Alphas
Shifter Menage Romance
While climbing the Sierra Nevada Mountains, Alice finds herself frightfully lost — until she comes across a lonely cabin. As soon as alpha Jed scented Alice, he knew she was meant to be his… but can he convince her to stay, when being with him will also tie her to his pack mates? A sizzling ménage romance that will have you howling with delight!
PUBLISHER DESCRIPTION
Alice's Alphas is the kickoff volume for Wolf Clan Shifters series. Be prepared for steamy ménage in Ann Gimpel's paranormal page turner.
Michelle Fox, NYT Bestselling Author
One virgin + three wolf shifters = e-reader ecstasy.
It's 1936. Thirty-year-old Alice has given up on finding a husband. Between civil engineering and mountain climbing, her interests are so masculine, she scares men away. A...
Show more