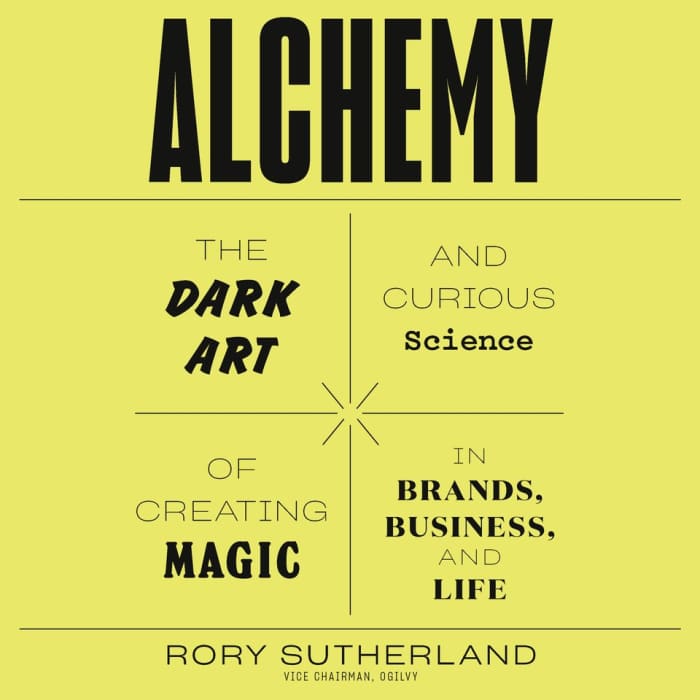 Alchemy
The Dark Art And Curious Science Of Creating Magic In Brands, Business, And Life
Alchemy
The Dark Art And Curious Science Of Creating Magic In Brands, Business, And Life
"One of the leading minds of branding" (NPR) explores the complexities of human decision-making, claiming that our choices aren't logical, but based in desire. Behavioral science, personal anecdotes, and expert insight collide in this audiobook to reveal how humanity can solve its problems — if only we let ourselves indulge in the irrational sometimes.
PUBLISHER DESCRIPTION
HOW DOES MAGIC HAPPEN? The Ogilvy advertising legend—"one of the leading minds in the world of branding" (NPR)—explores the art and science of conjuring irresistible products and ideas.
Why is Red Bull so popular, though everyone—everyone!—hates the taste? Humans are, in a word, irrational, basing decisions as much on subtle external signals (that little blue can) as on objective qualities...
Show more