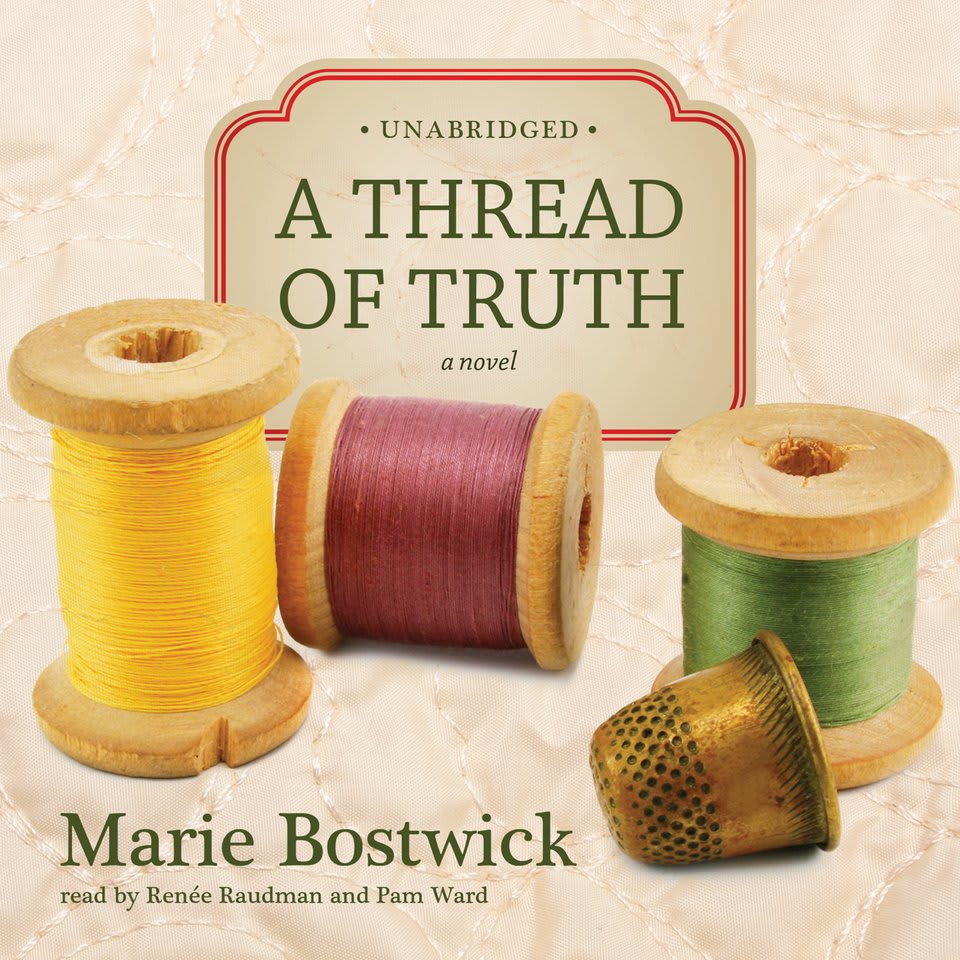 A Thread of Truth
Escaping an abusive marriage, Ivy makes a hopeful fresh start in a small New England town where she picks up a job at a quilt shop — and finds a new patchwork sisterhood who will step in to help her stand her ground. From a New York Times bestselling author who weaves stories "filled with wit and wisdom" (Susan Wiggs).
PUBLISHER DESCRIPTION
Come home to Marie Bostwick's poignant novel of new beginnings, old friends, and the rich, varied tapestry of lives fully lived.
At twenty-seven, having fled an abusive marriage with little more than her kids and the clothes on her back, Ivy Peterman figures she has nowhere to go but up. Quaint, historic New Bern, Connecticut, seems as good a place as any to start afresh. With a part-time job...
Show more