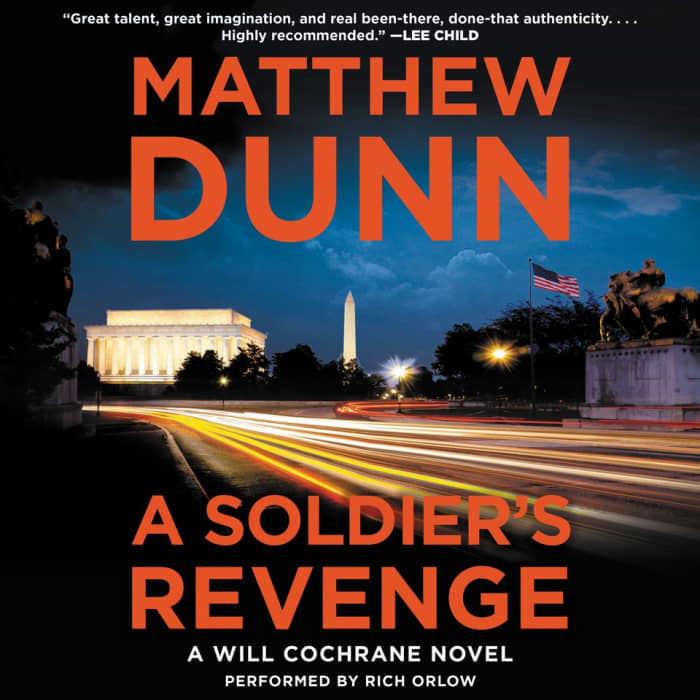 A Soldier's Revenge
A Will Cochrane Novel
A Soldier's Revenge
A Will Cochrane Novel
Former intelligence agent Will Cochrane is on the run from the government, accused of a murder he has no memory of committing. His only hope is to find the killer before the authorities catch him. Written by a former MI6 field officer who Lee Child says has "great talent" and "great imagination," this propulsive action thriller will keep you listening in breathless anticipation!
PUBLISHER DESCRIPTION
Former intelligence agent Will Cochrane must evade US authorities hunting him down for a murder he didn't commit in this captivating sixth entry in the acclaimed action-thriller series.
Former operative Will Cochrane wakes up in New York's Waldorf Astoria and is horrified to see blood on his hands—something he remembers absolutely nothing about. When he then finds a woman murdered in his...
Show more