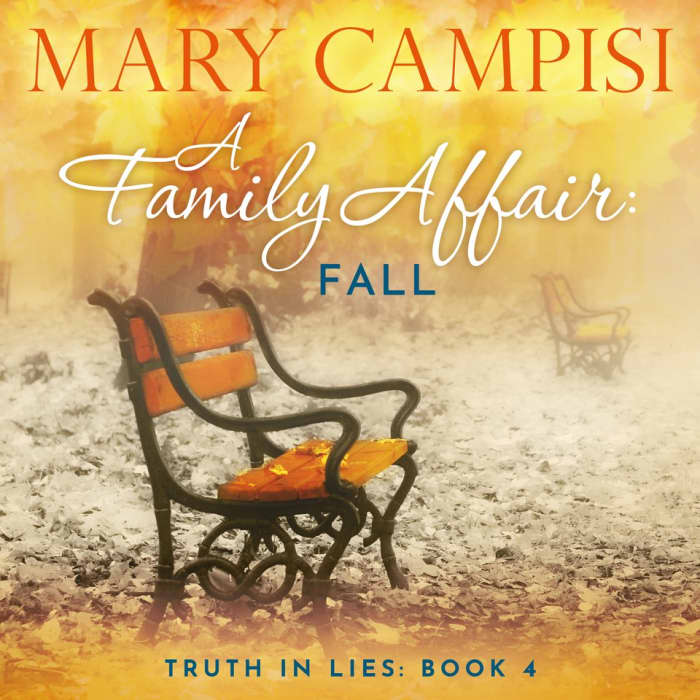 A Family Affair: Fall
A Small Town Family Saga
A Family Affair: Fall
A Small Town Family Saga
Ben Reed isn't sure how a city cop like him ended up in a small town like Magdalena, but he hasn't exactly made a good impression on the locals. As far as Gina is concerned, the sooner he packs up his bags, the better. But there's more happening in town than they realize, and maybe redemption is possible for both of them…
PUBLISHER DESCRIPTION
Heartache. Betrayal. Forgiveness. Redemption.
Gina Servetti was raised to believe she wasn't enough–not thin enough, not pretty enough, not clever enough. She's more comfortable with a spreadsheet than a conversation and doesn't trust easily, especially where men are concerned, most notably the good-looking, smooth-talking ones like Ben Reed.
When city boy Ben Reed arrives in Magdalena, he's not...
Show more