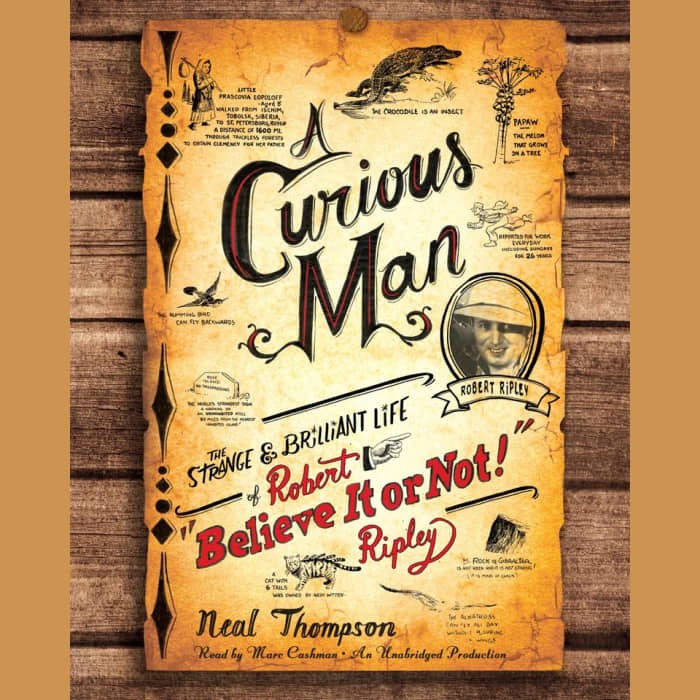 A Curious Man
The Strange and Brilliant Life of Robert "Believe It or Not" Ripley
A Curious Man
The Strange and Brilliant Life of Robert "Believe It or Not" Ripley
You might have heard of Ripley's Believe It or Not! — but who was Robert Ripley? An eccentric cartoonist whose love of the strange and bizarre made him a millionaire, Ripley's life story is as fascinating as the curiosities he accumulated and exhibited. A "deliriously entertaining" listen (Los Angeles Review of Books) for anyone looking to be amazed!
PUBLISHER DESCRIPTION
A Curious Man is the marvelously compelling biography of Robert "Believe It or Not" Ripley, the enigmatic cartoonist turned globetrotting millionaire who won international fame by celebrating the world's strangest oddities, and whose outrageous showmanship taught us to believe in the unbelievable.

As portrayed by acclaimed biographer Neal Thompson, Ripley's life is the stuff of a classic...
Show more