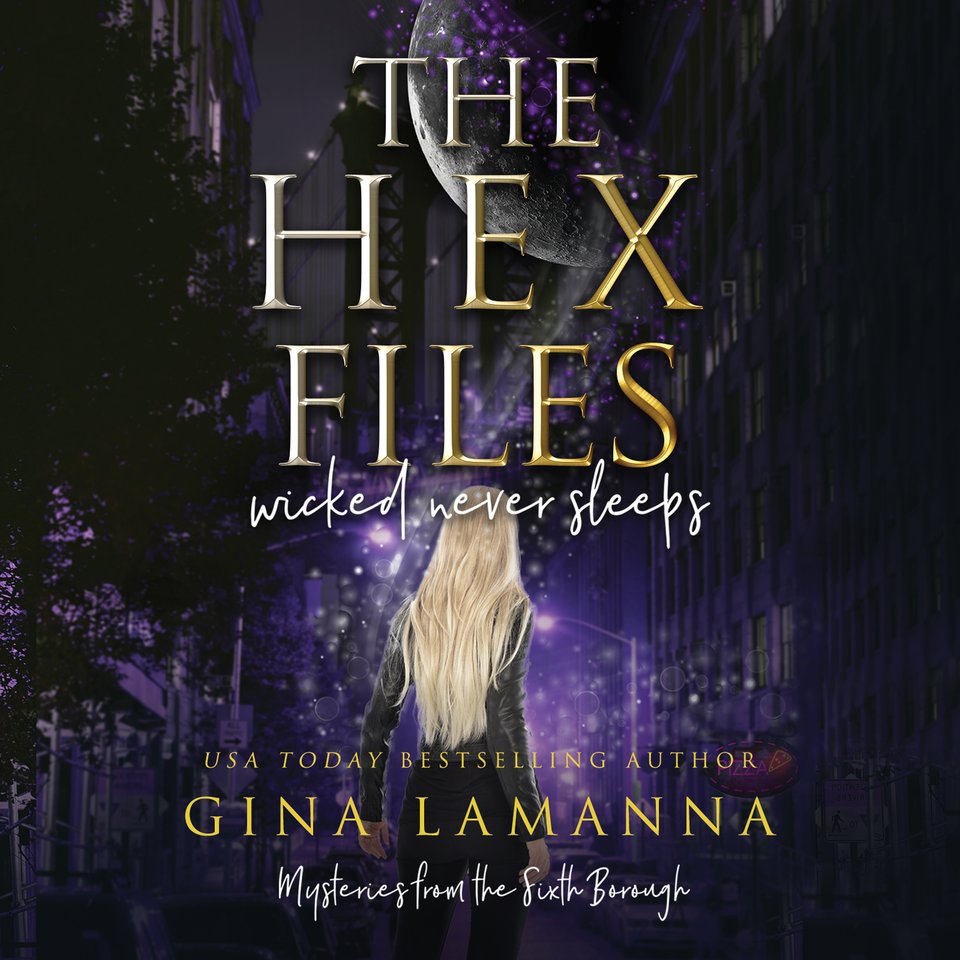 The Hex Files: Wicked Never Sleeps
Mysteries from the Sixth Borough, Book 1
The Hex Files: Wicked Never Sleeps
Mysteries from the Sixth Borough, Book 1
Welcome to Wicked, the supernatural sixth borough of New York — and home to all kinds of paranormal beings. Detective Dani DeMarco and vampire Captain Matthew King are called there to investigate a puzzling double homicide with magical ties in this exciting listen delivered by a USA Today bestselling author and an Earphones Award–winning narrator.
PUBLISHER DESCRIPTION
Welcome to Wicked.
Wicked—the paranormal sixth borough of New York—is home to witches and goblins, werewolves and necromancers, elves and vampires…and former Detective Dani DeMarco. Dani's busy with the grand opening of her family's pizza parlor, when a knock on the door leaves her face to face with the stunning, yet lethal vampire in charge of the NYPD's supernatural branch—Captain Matthew King.
There's been a high profile double homicide in the Sixth Borough, and Dani's peculiar talent is the only hope to untangle the web of lies and magic connecting the dead victims. As the case spirals into a pulse-pounding chase, Dani's not sure what's worse: the fact that a ruthless killer has his sights set on her, or that her feelings for New York's most infamous vampire have returned…
All is fair in love and war, but passion is downright Wicked…
DETAILS
Release Date:
January 3, 2019
Publisher:
Dreamscape Media
Run time:
9 hours and 11 minutes