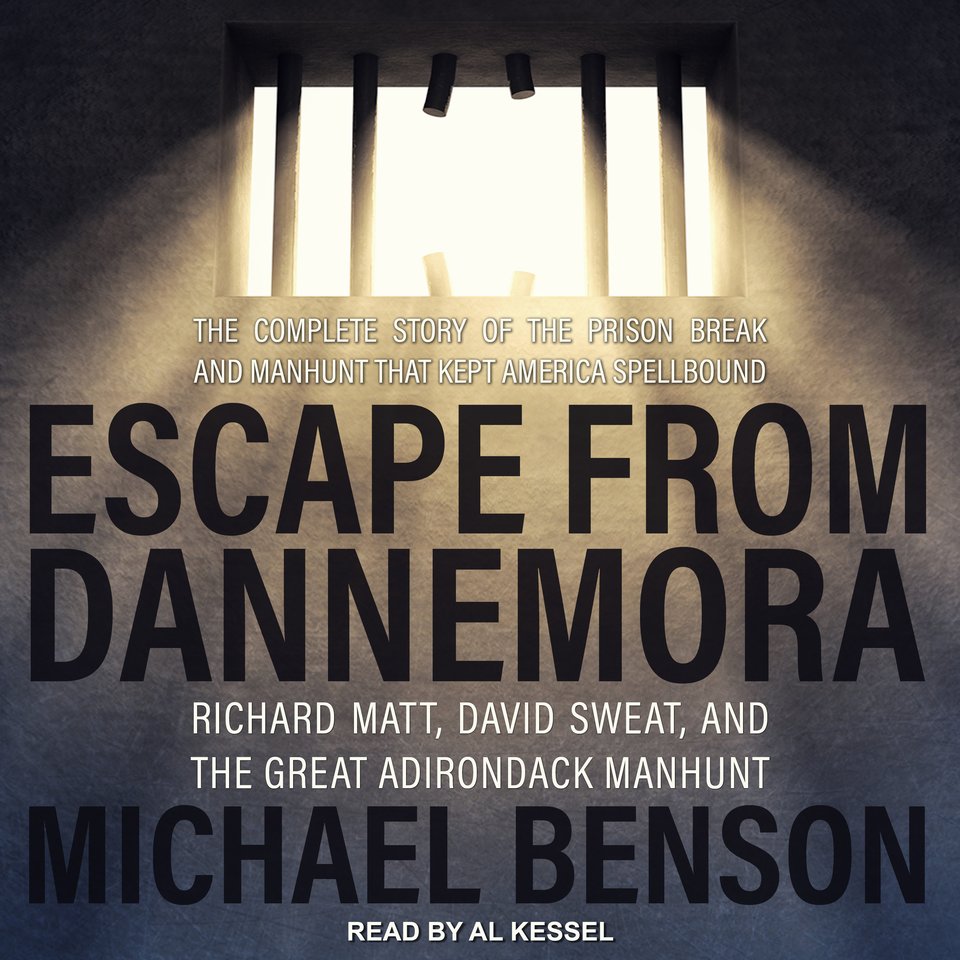 Escape from Dannemora
Richard Matt, David Sweat, and the Great Adirondack Manhunt
Escape from Dannemora
Richard Matt, David Sweat, and the Great Adirondack Manhunt
You'll devour this true crime story about one of the most notorious prison breaks of the past decade that inspired the recent Golden Globe Award–winning TV series. Two inmates convicted of murder were determined to escape a maximum-security prison in upstate New York. The twisted details of how they planned and executed their getaway makes for a compulsive listening experience.
PUBLISHER DESCRIPTION
It was one of the biggest crime stories of the decade—two deadly killers, desperate and on the run. After months of planning, Ricky Matt and David Sweat cut, chopped, coerced, and connived their way out of a maximum-security prison in the wilderness of upstate New York and managed to elude police for three weeks, sending the region into lockdown and keeping the entire country on edge. The media called it "a bold escape for the ages," and veteran true-crime writer Michael Benson leads us along the story's every wild path to dig out a tale of adventure, psychology, sex, and brutality.
Escape from Dannemora examines the strange case of Joyce Mitchell, the long-time prison employee who had a sexual relationship with at least one of the killers, and who smuggled them tools and aided in the escape, while they cooked up a plan to kill her husband. In the end, Benson looks closely at conditions at the Clinton Correctional Facility in Dannemora, New York, a crumbling Gothic pile now under investigation for charges of drug trafficking and brutality.
Release Date:
December 18, 2018
Run time:
9 hours and 17 minutes