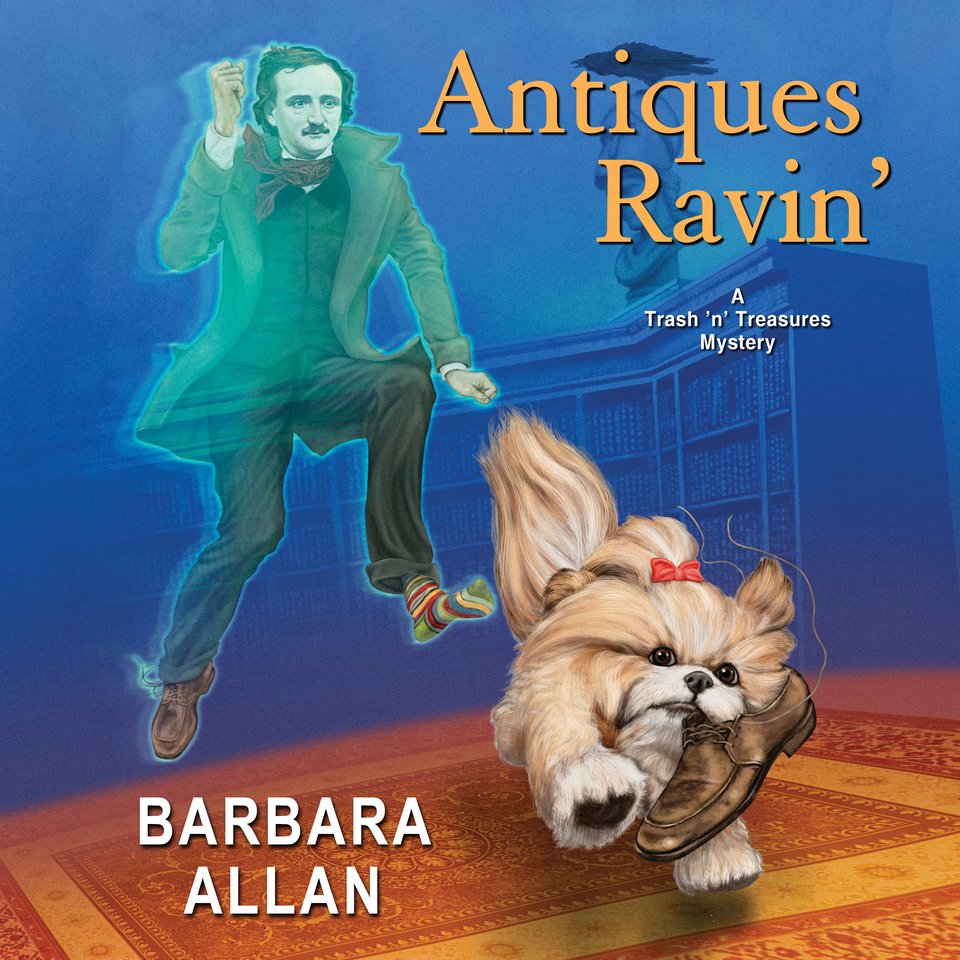 Antiques Ravin'
In her 70s, Vivian isn't slowing down — and she dons her sleuthing hat when she discovers something sinister afoot during a small town's Edgar Allan Poe festival. Murder and mayhem don't stand a chance against Vivian, who has her trusty pup by her side in this "amusing" (Publishers Weekly) and "always humorous" mystery (Kirkus Reviews).
PUBLISHER DESCRIPTION
The votes are in! Eccentric seventy-something Vivian Borne—elected county sheriff, to everyone's amazement but her own—springs into action. In her new role, the community playhouse diva appoints daughter Brandy reluctant deputy and makes their spunky shih tzu Sushi a K-9 unit of one.
Soon the amateur-sleuths-turned-pro have a challenging case to solve as a series of creepy crimes plague an ill-fated Edgar Allan Poe festival, where a fiend is misguidedly dispensing Poe-etic justice. Small-town Antiqua, known for its quaint main street of antique shops, has set out to celebrate the gothic poet with food, fun, and rare memorabilia, only to have the Master of the Macabre's twisted tales come to deadly life.
A purloined tome, a black cat, a musty mausoleum, and mysterious disappearances—these tell the tale of a heartless murderer. But Vivian and Brandy Borne are determined to decipher the cryptic clues to make sure a ravin'-mad killer strikes "nevermore"!
Mysteries & Thrillers
Mysteries
Fiction
Women Sleuths
DETAILS
Release Date:
April 30, 2019
Publisher:
HighBridge Audio
Run time:
7 hours and 25 minutes