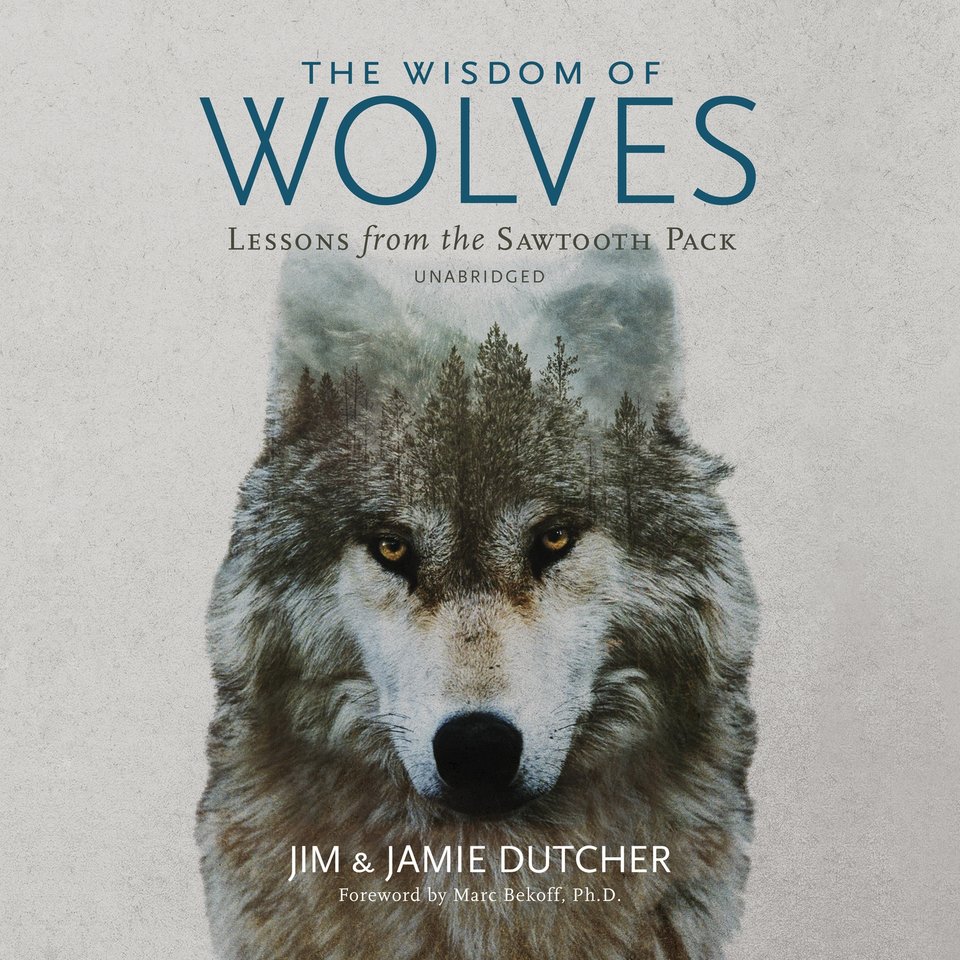 The Wisdom of Wolves
Lessons from the Sawtooth Pack
Narrated by
Collected Narrators
The Wisdom of Wolves
Lessons from the Sawtooth Pack
|
Narrated by
Collected Narrators
Couple Jim and Jamie Dutcher achieved something unprecedented: They lived intimately with a wolf pack for six years. Listen to the lessons they learned from these majestic, emotionally intelligent creatures. Get ready — chances are you'll come away with a newfound appreciation for the species in this "captivating" book (Esquire).
PUBLISHER DESCRIPTION
From the world-famous couple who lived alongside a three-generation wolf pack, this book of inspiration, drawn from the wild, will fascinate animal and nature lovers alike.
For six years Jim and Jamie Dutcher lived intimately with a pack of wolves, gaining their trust as no one has before. In this audiobook the Dutchers reflect on the virtues they observed in wolf society and behavior. Each chapter exemplifies a principle, such as kindness, teamwork, playfulness, respect, curiosity, and compassion. Their heartfelt stories combine into a thought-provoking meditation on the values shared between the human and the animal world.
Foreword by Marc Bekoff, PhD.
DETAILS
Release Date:
December 4, 2018
Publisher:
Blackstone Audio
Run time:
5 hours and 4 minutes