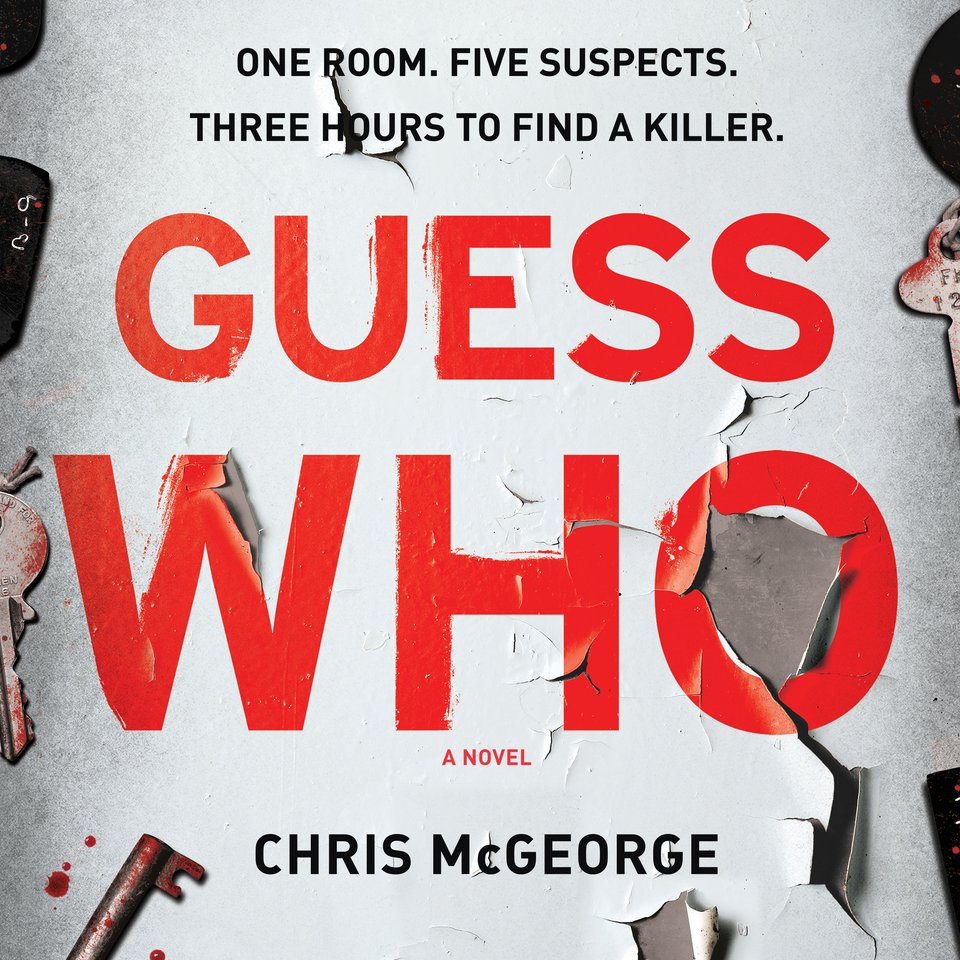 Guess Who
A Novel
A child genius turned washed-up detective, Morgan Sheppard hasn't put his mind to good use in a while — until he wakes up handcuffed in a hotel room with five other strangers. One of his fellow captives is a killer, and the clock is ticking… You'll be held rapt by this audiobook from an author with a "gift for creating suspense" (Publishers Weekly).
PUBLISHER DESCRIPTION
The rules are simple.
But the game is not.
At eleven years old, Morgan Sheppard solved the murder of a teacher when everyone else believed it to be a suicide. The publicity surrounding the case laid the foundation for his reputation as a modern-day Sherlock Holmes. He parlayed that fame into a gig as TV's "resident detective", solving the more typical tawdry daytime talk show mysteries like "Who is the father?" and "Is he cheating?"
Until, that is, Sheppard wakes up handcuffed to a bed in an unfamiliar hotel room. Around him, five strangers are slowly waking up, as well. Soon they discover a corpse in the bathtub and Sheppard is challenged to put his deductive skills to the test. One of the people in the room is the killer. He has three hours to solve the murder. If he doesn't find the killer, they all will die.
An ingenious, pause-resisting debut, Chris McGeorge's Guess Who matches the high-wire plotting of classic "locked room" mysteries into the unstoppable pacing of the modern-day thriller.
Categories:
Mysteries & Thrillers
Release Date:
September 18, 2018
Run time:
11 hours and 25 minutes