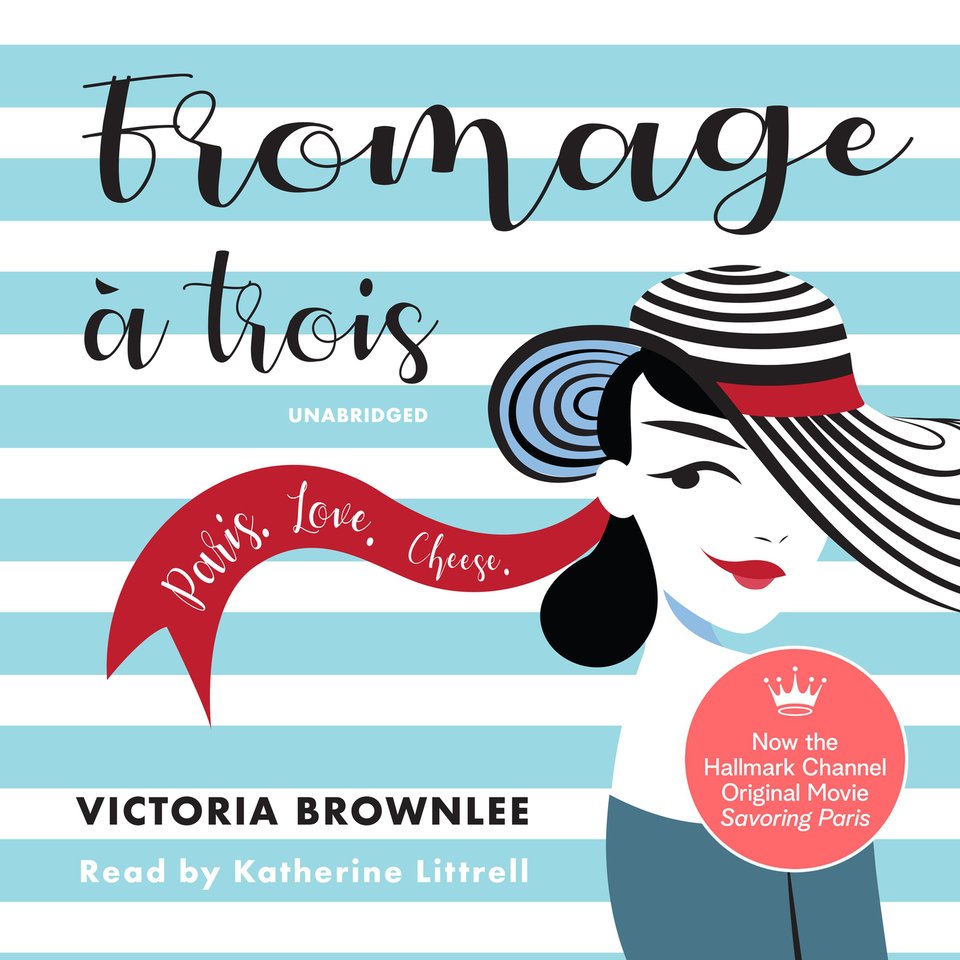 Fromage à Trois
Paris, Love, Cheese
Fromage à Trois
Paris, Love, Cheese
Did anyone order a "deliciously entertaining" story (AudioFile)? This one's an Earphones Award winner! After an unexpected breakup, heartbroken Ella jets off to Paris, where she's roped into a bet to try a different cheese every day — and is caught between handsome cheesemonger Serge and sexy food critic Gaston.
PUBLISHER DESCRIPTION
Ella excitedly prepares for a big dinner with her boyfriend of eight years thinking this is the night that he will finally propose. But dinner leads to a terrible break up. Heartbroken and on the cusp of turning thirty, Ella decides to pack her bags and move to Paris.
There, she finds a job washing dishes in a cafe and as any cheese lover does, frequents her local fromagerie. The shop owner Serge is happy to advise her on what kinds of cheeses she would enjoy. He clearly has a thing for her but he just isn't her type. But their repartee one day leads to a surprising bet—Ella must eat a different kind of cheese every day for the next year.
Game on.
Ella then meets Gaston, a very sexy Frenchman who works as a food critic. He wines and dines her, and is every girl's French fantasy. As the seasons change, Ella realizes that—beyond consuming epic amounts of cheese-she'll need to learn how to talk, eat, and love like a Parisian to truly fit in. And between Serge and Gaston, she'll need to figure out which is the better Parisian to accompany her on this journey.
DETAILS
Release Date:
October 9, 2018
Publisher:
Blackstone Audio
Run time:
7 hours and 36 minutes