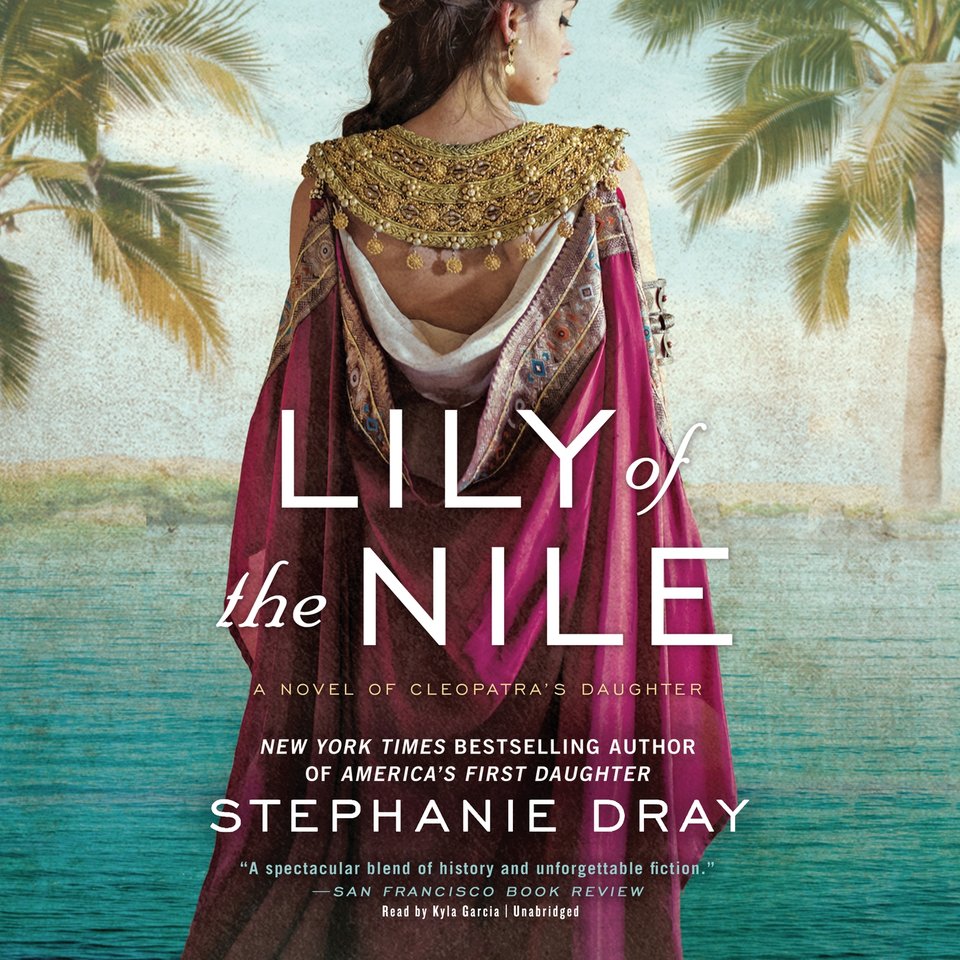 Lily of the Nile
A Novel of Cleopatra's Daughter
Lily of the Nile
A Novel of Cleopatra's Daughter
|
Narrated by

Kyla Garcia
Princess Selene, daughter of Cleopatra and Mark Antony, is brought to Rome as a war trophy — where she finds herself surrounded by intrigue and betrayal in the court of Augustus Caesar. A New York Times bestselling author "deftly mixes magic and history" (Publishers Weekly) in this stunning story.
PUBLISHER DESCRIPTION
The extraordinary daughter of Cleopatra and Mark Anthony seeks to reclaim her birthright in the first novel of an epic historical fiction trilogy from the New York Times bestselling author of America's First Daughter.
With both of her parents dead, Princess Selene and her two surviving brothers are left at the mercy of their captors, taken from Egypt and put on display as war trophies in Rome. Trapped in an empire that reviles her heritage and suspects her faith, Selene struggles for survival in a court of intrigue. She can't hide the hieroglyphics that carve themselves into her hands, nor can she stop the emperor from using her powers for his own ends.
Faced with a new and ruthless Caesar who is obsessed with having a Cleopatra of his very own, Selene is determined to resurrect her mother's dreams and succeed where she failed. But there's no telling what success will cost her in a treacherous political game where the only rule is win or die.
Categories:
Editor's Pick, General Fiction
Release Date:
June 26, 2018
Publisher:
Blackstone Audio