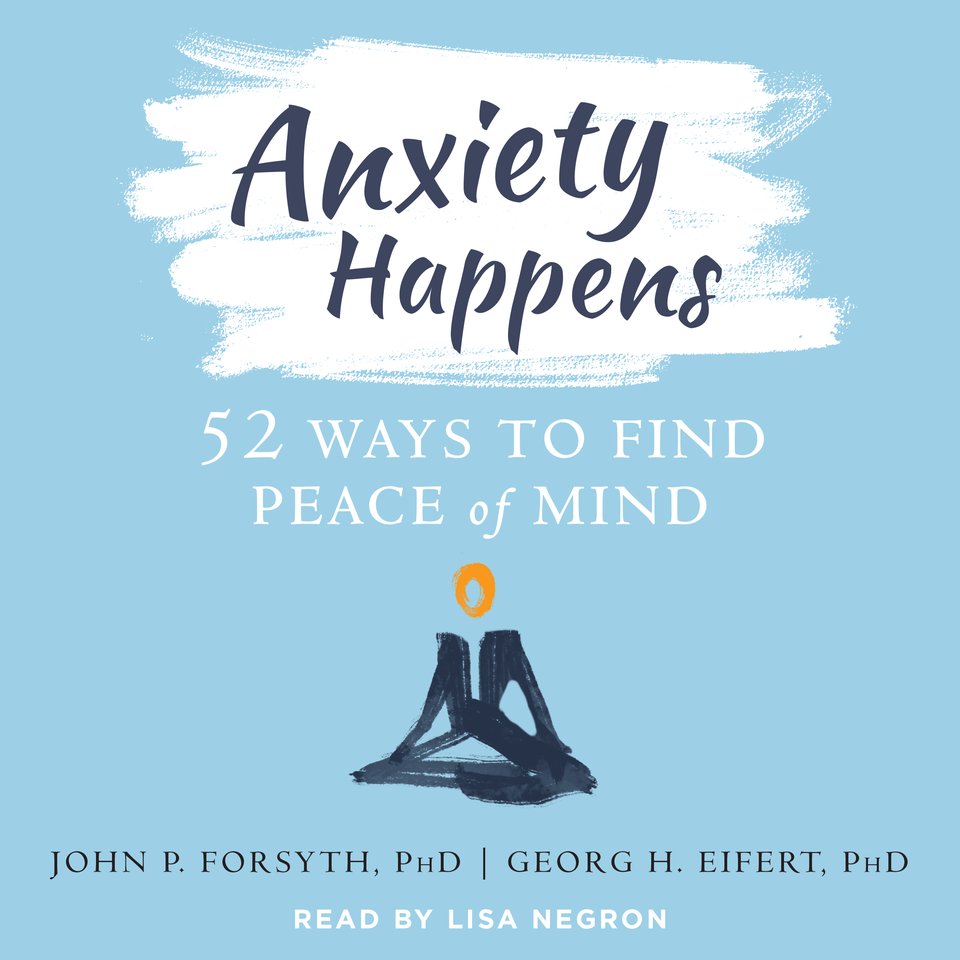 Anxiety Happens
52 Ways to Find Peace of Mind
Anxiety Happens
52 Ways to Find Peace of Mind
|
Narrated by

Lisa Negron
Don't let anxiety control you… Learn how to break free, find peace of mind, and enjoy a richer life with this powerful listen full of proven mindfulness strategies that you can use anywhere, anytime.
PUBLISHER DESCRIPTION
 Let's face it—anxiety happens. You may feel it the moment you wake up in the morning, while commuting to work, standing in line at the grocery store, or at parties and social events. It may even keep you from getting to sleep at night—leading to fatigue, stress, and even more anxiety. In short, anxiety can run your life, if you let it. So, don't let it.
This powerful, portable guide is packed with 52 in-the-moment mindfulness strategies you can use anytime, anywhere to cultivate calm and peace of mind. You'll get to the root of your anxiety, learn why avoidance just doesn't work, and find out how to quiet your anxious thoughts when they strike. Finally, you'll discover how focusing on your values can help you move past anxiety—once and for all. 
Release Date:
April 1, 2018
Publisher:
New Harbinger Publications