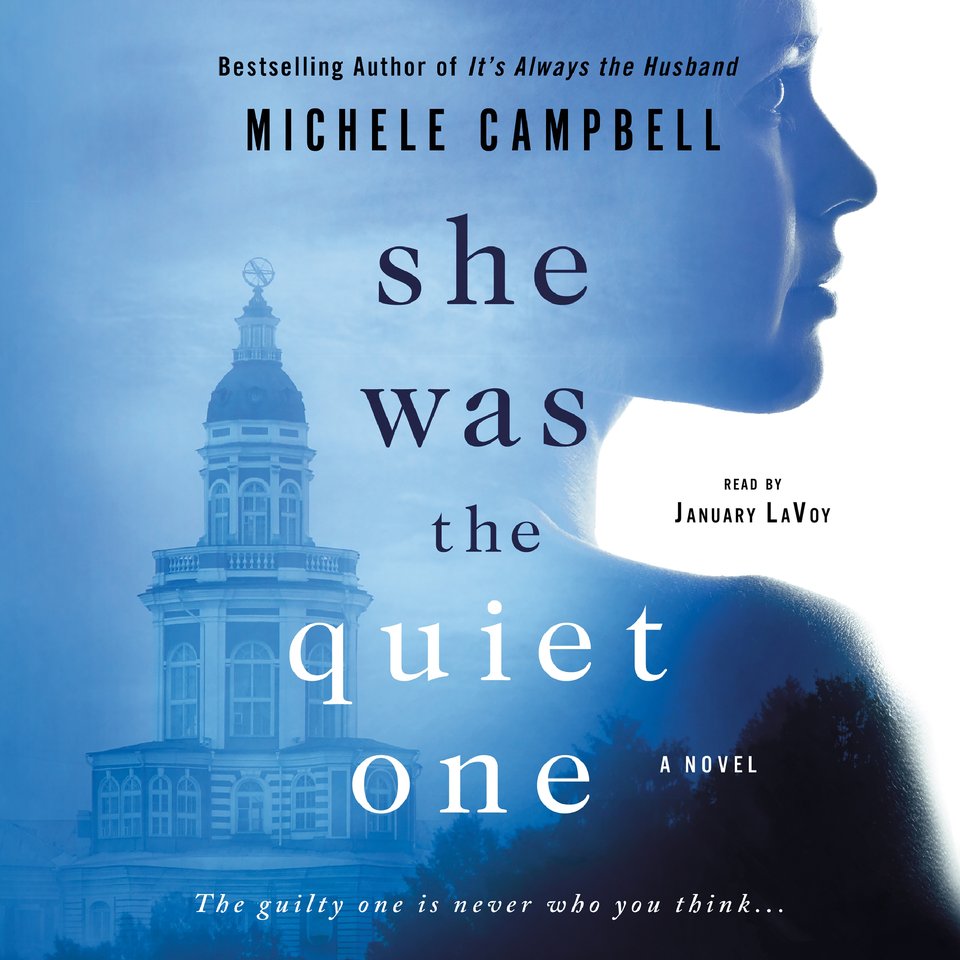 She Was the Quiet One
A Novel
She Was the Quiet One
A Novel
Hailed as a "mystery with teeth ― and nails" (The New York Times Book Review), this story set at an elite New England boarding school will draw you in with secrets, intrigue, and gasp-worthy twists! An "intricate exploration of divided loyalties and the brittleness of trust" (Publishers Weekly), read by a three-time Audie Award–winning narrator.
PUBLISHER DESCRIPTION
From the author of It's Always the Husband comes a riveting new suspense audiobook about privilege, power, and what happens when we let ambition take control.
For Rose Enright, enrolling in a prestigious New England boarding school is the opportunity of a lifetime. But for Rose's vulnerable twin sister Bel, Odell Academy is a place of temptation and danger. When Bel falls in with a crowd of wild rich kids who pressure her into hazing Rose, the sisters' relationship is shattered. Rose turns to her dorm mother, Sarah Donovan, for advice. But Bel turns to Sarah's husband Heath, a charismatic and ambitious teacher. Is Heath trying to help Bel or take advantage of her? In a world of privilege, seduction, and manipulation, only one sister will live to tell the truth.
In an audiobook full of twists, turns, and dark secrets, Michele Campbell once again proves her skill at crafting intricately spun and completely compelling plots.
Categories:
Mysteries & Thrillers
Release Date:
July 31, 2018
Publisher:
Macmillan Audio
Run time:
11 hours and 11 minutes