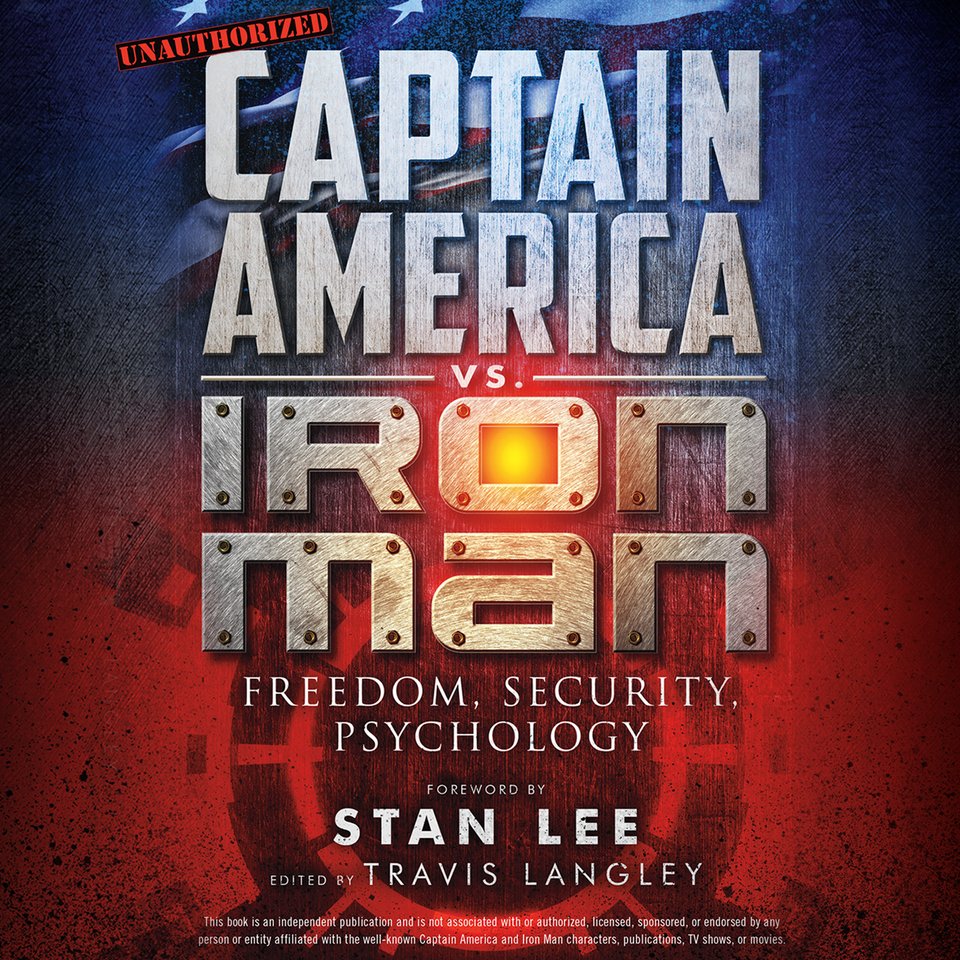 Captain America vs. Iron Man
Freedom, Security, Psychology
Captain America vs. Iron Man
Freedom, Security, Psychology
Marvel lovers, prepare to pick a side between two epic icons: Captain America and Iron Man. This collection of essays pits the perspectives and motivations of the two superheroes against each other in an interesting psychological study. The late comic book legend Stan Lee praised this book: "Expect to be amazed and astonished."
PUBLISHER DESCRIPTION
This provocative collection, edited by acclaimed media psychology writer Travis Langley and with a foreword by the legendary Stan Lee, examines the complex psychological and political choices made by Captain America and Iron Man throughout their careers, culminating in Marvel's superhero civil war which spreads far beyond the Avengers themselves.
Why do Steve Rogers and Tony Stark see things so differently? What are their motivations? Is either one truly in the right? Captain America vs. Iron Man: Freedom, Security, Psychology, our latest entry in this popular psychology series, analyzes the polar sides of this debate—individual freedom vs. national security. How does trauma shape these heroic characters? What does it take to become a hero? What roles do empathy, gender, genius, morality, leadership, and teamwork play in starting conflicts and in resolving them?
Fans will find thought-provoking psychological material to contemplate for hours. Do we really have to take sides?
DETAILS
Release Date:
March 30, 2018
Publisher:
HighBridge Audio
Run time:
3 hours and 55 minutes