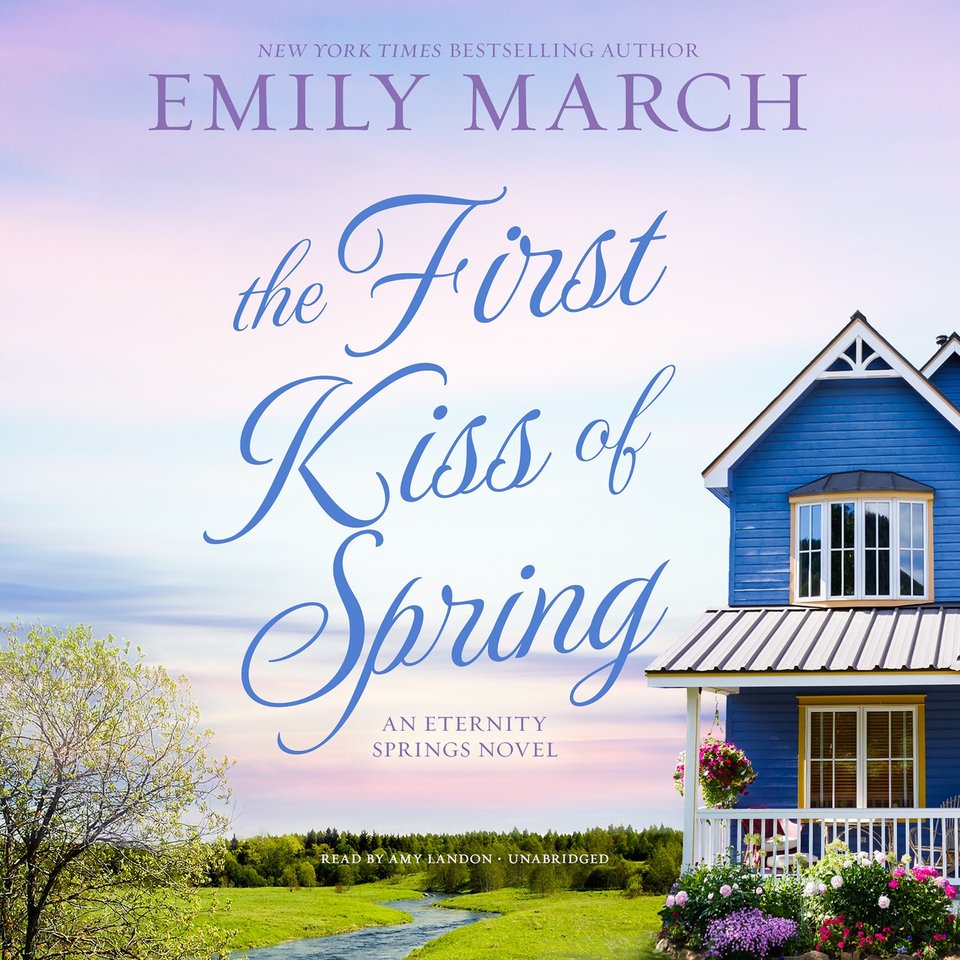 The First Kiss of Spring
In this charming audiobook, Caitlin comes home to the mountains of Eternity Springs in pursuit of her dreams — and irresistible mechanic Josh. Can she convince him to open his heart? "An endearing and sizzling-hot romance that hits you right in the feels" (RT Book Reviews).
PUBLISHER DESCRIPTION
NEW BEGINNINGS
When mechanic Josh Tarkington meets gorgeous New Yorker Caitlin Timberlake on a quick trip to Telluride, he's head over heels in lust from the word hello. But that's all he wants-after his troubled childhood, relationships have always fallen into the DON'T column. When Josh's chance to hook up with Caitlin is interrupted, he's actually relieved. Which is why he's shocked to find Caitlin has moved to Eternity Springs a few weeks later…right next door.
SECOND CHANCES
Caitlin's near-miss fling with Josh is only one reason Caitlin has upended her whole life. The other is her career: She knows she's finally found success in the big city but Caitlin still yearns for fresh mountain air of Colorado. Isn't it time she pursue her dream job of opening a daycare center? The only thing she didn't plan on was reuniting with Josh… and the red-hot chemistry that still burns between them. But can Josh escape the demons from his past… and let Eternity Springs work its healing magic on his heart?
Release Date:
February 27, 2018
Publisher:
Blackstone Audio
Run time:
9 hours and 54 minutes