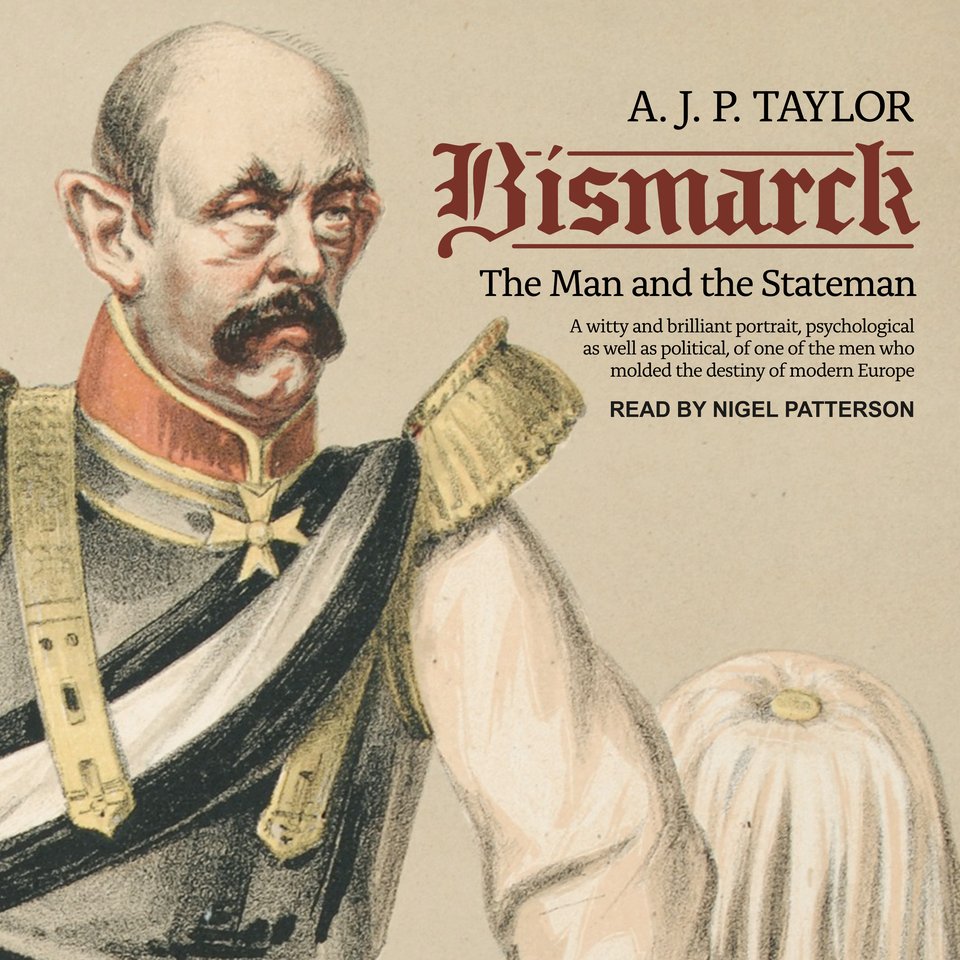 Bismarck
The Man and the Statesman
Bismarck
The Man and the Statesman
How did a man with little-to-no military experience ascend to power and unify Germany in the 19th century? This narrative history paints a complex portrait of Otto von Bismarck — callous, intelligent, and calculating (with a hypochondriac streak), we're pretty sure Machiavelli would have given this guy an A+ in politics. Read by an Earphones Award–winning narrator!
PUBLISHER DESCRIPTION
In this compelling biography, historian A. J. P. Taylor reevaluates Bismarck's motives and methods, focusing on the chancellor's rise to power in the 1860s and his removal from office in 1890.
DETAILS
Release Date:
December 26, 2017
Run time:
9 hours and 20 minutes