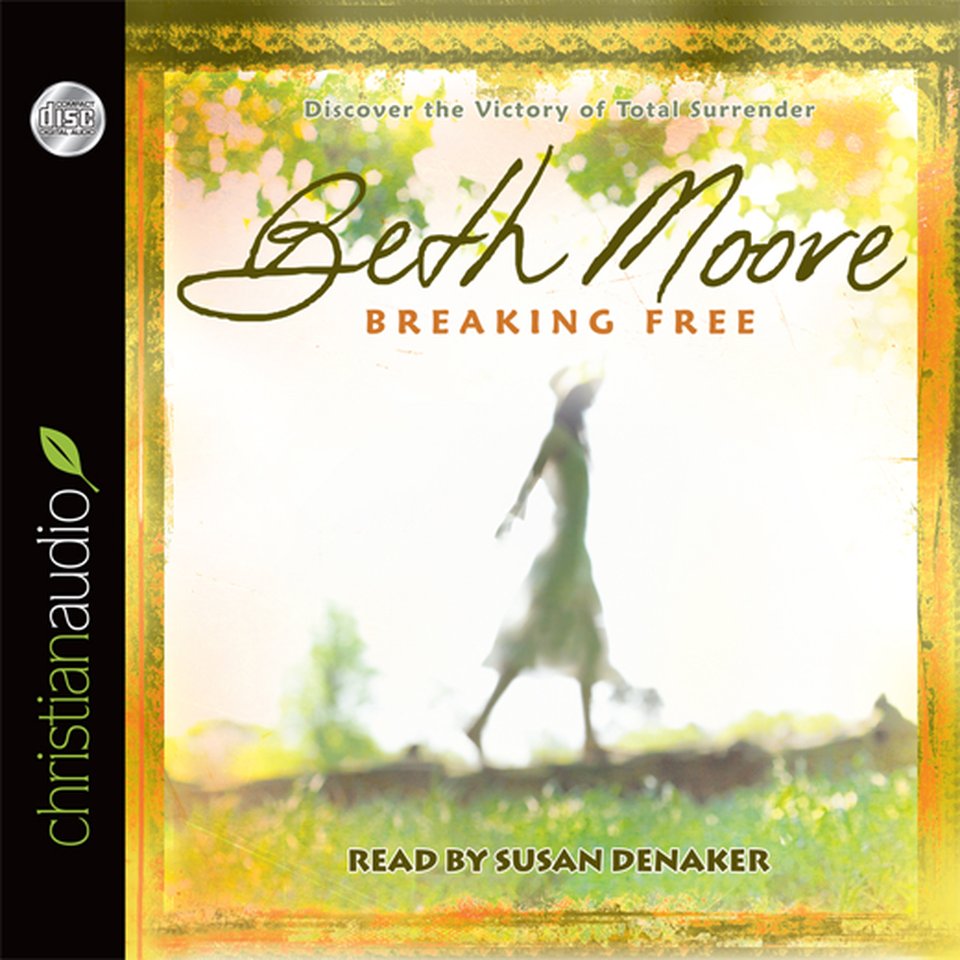 Breaking Free
Discover the Victory of Total Surrender
Breaking Free
Discover the Victory of Total Surrender
Overcome the obstacles holding you back, surrender completely, and find freedom in God. Through an insightful study of passages from the book of Isaiah, this liberating listen — with over 7,300 five-star ratings on Goodreads — walks you through how to truly deepen your faith.
PUBLISHER DESCRIPTION
Do you want to know God and really believe Him? Do you want to find satisfaction in God, experience His peace, and enjoy His presence? Do you want to make the freedom Christ promised a reality in your daily life? In Breaking Free, Beth Moore embarks on a study of selected passages from the book of Isaiah, drawing several parallels between the captive Israelites and today's Christians, in order to show how to make freedom in Christ a daily reality. Moore teaches to remove obstacles that hinder freedom by identifying spiritual strongholds in their lives and overcoming them through the truth of God's Word–truth that will set us free.
Categories:
Christian Fiction & Nonfiction
Release Date:
November 1, 2011
Publisher:
EChristian, Inc.
Run time:
10 hours and 11 minutes