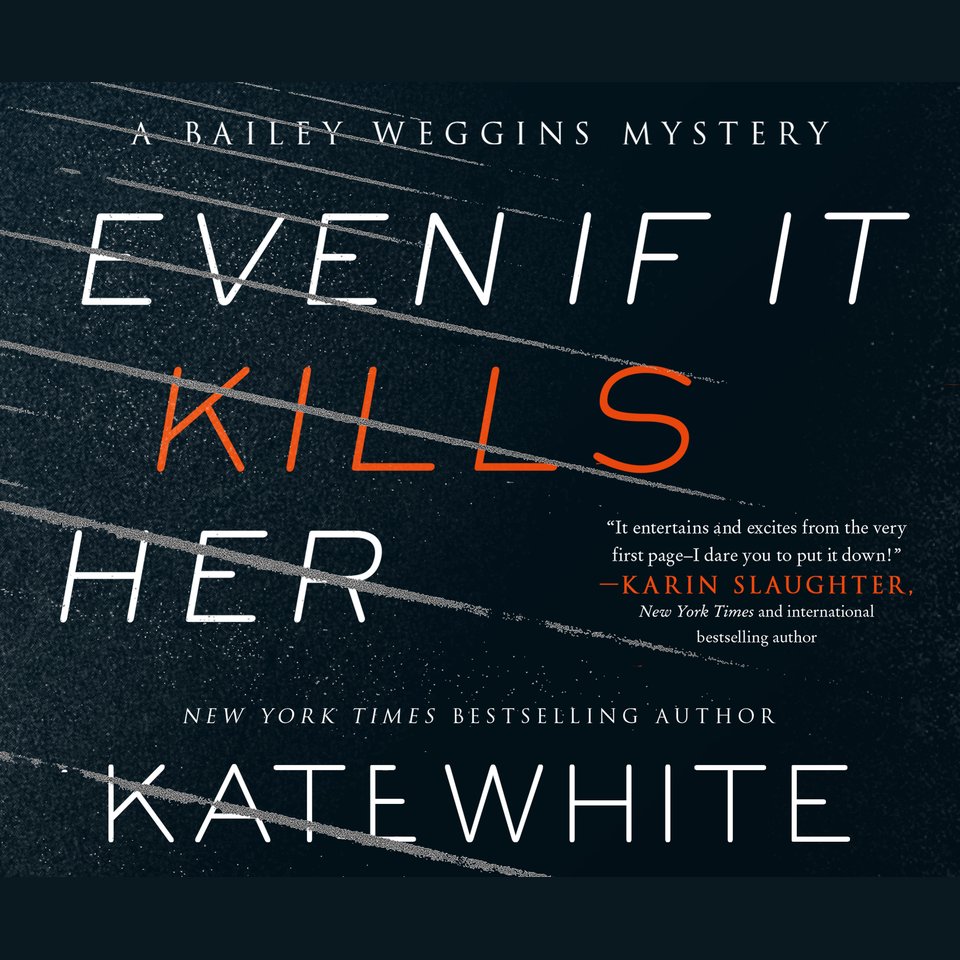 Even If It Kills Her
Jillian had it all — until her family was brutally murdered. Sixteen years later, when she discovers that the wrong man was imprisoned for the crime, she asks true crime writer Bailey for help. But their search for the truth will put them in danger. "Well-executed… The smaller the town, the bigger (and dirtier) its secrets" (Kirkus Reviews).
PUBLISHER DESCRIPTION
Like many thirty-somethings, Bailey Weggins has a few regrets. But when she runs into Jillian, her former college roommate, she comes face to face with her biggest regret yet. For more than ten years, Bailey has felt guilty for not staying in communication with Jillian after her family was murdered during their sophomore year and Jillian had to leave school. But now that the man accused of the murders has been cleared of the crime, the real killer is walking free, and Jillian is desperate for Bailey's help securing justice for her family.
As the two women return to Jillian's childhood town to investigate, secrets from Jillian's past begin to surface. And it doesn't take long before they learn that not everyone is happy with their sleuthing-not the local police, not family friends, and certainly not the true killer. With someone watching their every move, Bailey and Jillian must decide how much they are willing to risk to uncover what happened that terrifying night.
Categories:
Editor's Pick, Mysteries & Thrillers
Release Date:
November 21, 2017
Publisher:
Dreamscape Media
Run time:
11 hours and 38 minutes