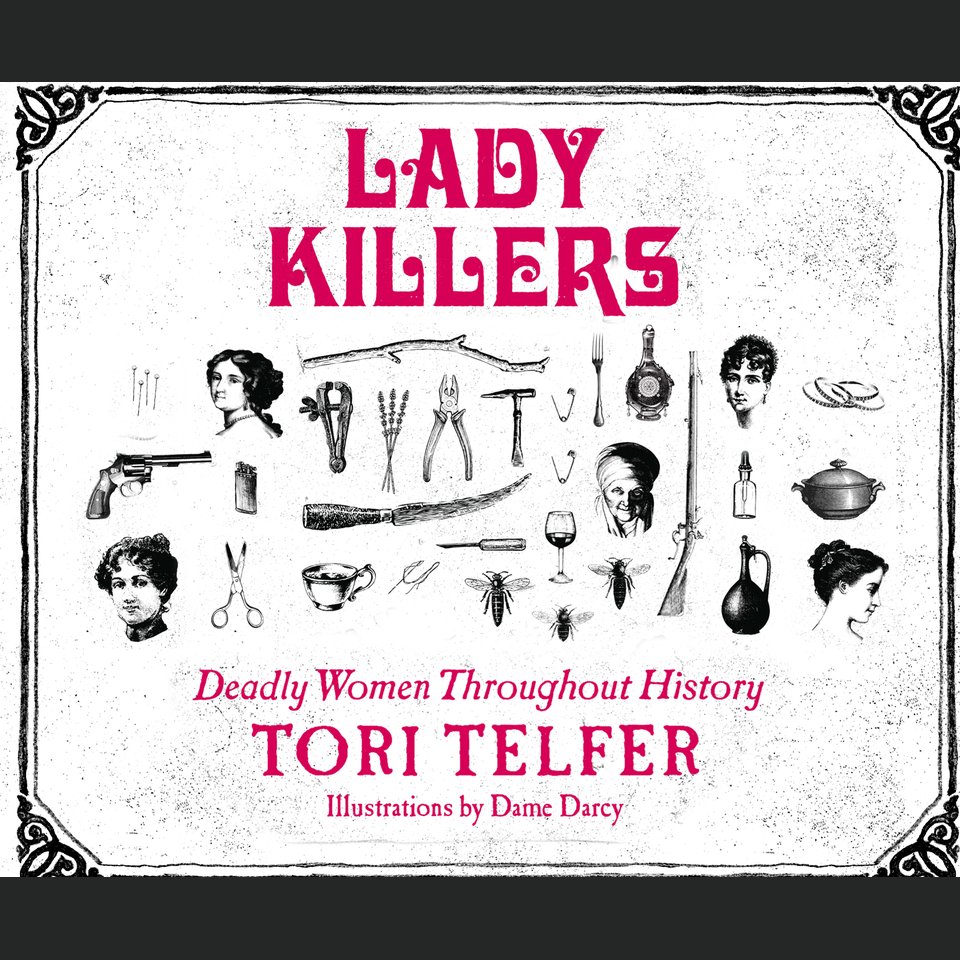 Lady Killers
Deadly Women Throughout History
Lady Killers
Deadly Women Throughout History
Men aren't the only ones who have poisoned, stabbed, and suffocated their way to true crime infamy. This "creepy, darkly humorous compendium" (People) delivers all the gory details on 14 of the "most diabolically complex, fascinating female psychopaths in history" (New York Times bestselling author M. William Phelps).
PUBLISHER DESCRIPTION
When you think of serial killers throughout history, the names that come to mind are likely Jack the Ripper, John Wayne Gacy, and Ted Bundy. But what about Tillie Klimek, Moulay Hassan, and Kate Bender? The narrative we're comfortable with is one where women are the victims of violent crime-not the perpetrators. In fact, serial killers are thought to be so universally male that, in 1998, FBI profiler Roy Hazelwood infamously declared that "There are no female serial killers."
Inspired by Telfer's Jezebel column of the same name, Lady Killers disputes that claim and offers fourteen gruesome examples as evidence. Although largely forgotten by history, female serial killers rival their male counterparts in cunning, cruelty, and appetite. Each chapter explores the crimes and history of a different female serial killer and then proceeds to unpack her legacy and her portrayal in the media as well as the stereotypes and sexist cliches that inevitably surround her.
DETAILS
Release Date:
October 10, 2017
Publisher:
Dreamscape Media
Run time:
9 hours and 35 minutes