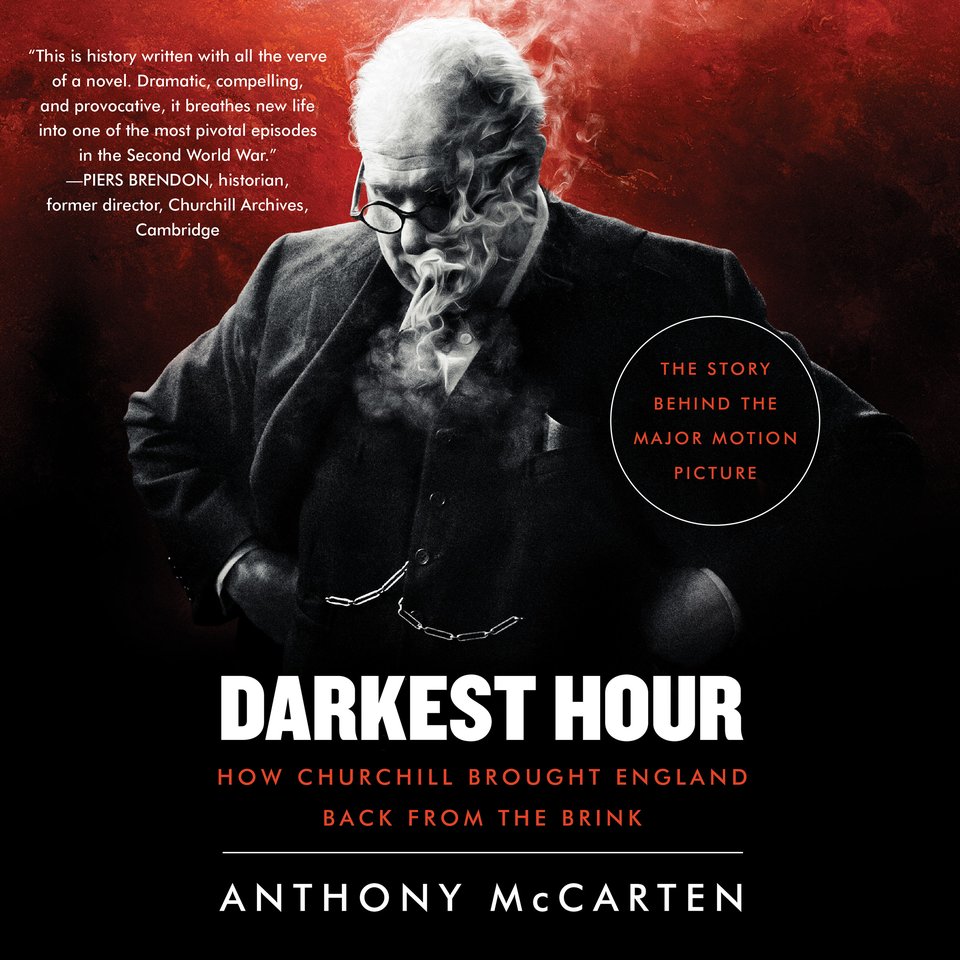 Darkest Hour
How Churchill Brought England Back from the Brink
Darkest Hour
How Churchill Brought England Back from the Brink
In just 25 days, the course of history was completely altered. With Britain on the brink of a Nazi invasion, newly appointed Prime Minister Winston Churchill guided his country out of its darkest days — and forever cemented himself as an iconic leader. This gripping bestseller inspired a Academy Award–winning film!
PUBLISHER DESCRIPTION
From the acclaimed novelist and screenwriter of The Theory of Everything comes a revisionist look at the period immediately following Winston Churchill's ascendancy to Prime Minister—soon to be a major motion picture starring Gary Oldman.
May 1940. Britain is at war, Winston Churchill has unexpectedly been promoted to Prime Minister, the horrors of Blitzkreig witness one western European Democracy fall after another in rapid succession. Facing this horror, with pen in hand and typist-secretary at the ready, Churchill wonders what words could capture the public mood when the invasion of Britain seems mere hours away.
It is this fascinating period that Anthony McCarten captures in this deeply researched and wonderfully written new book, The Darkest Hour. A day-by-day (and often hour-by-hour) narrative of this crucial moment in history provides a revisionist look at Churchill—a man plagued by doubt through those turbulent weeks—but who emerged having made himself into the iconic, lionized figure we remember.
DETAILS
Release Date:
November 7, 2017
Run time:
6 hours and 34 minutes