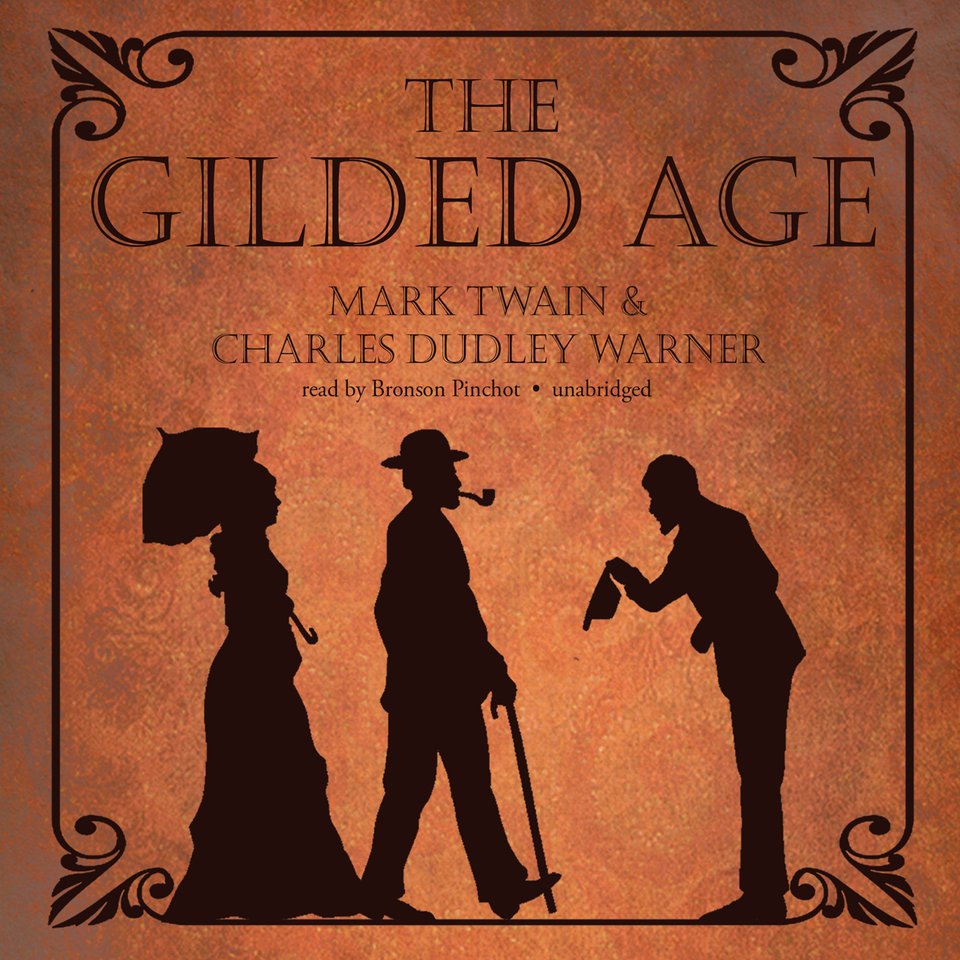 The Gilded Age
Mark Twain and Charles Dudley Warner team up to highlight the greed and corruption of post–Civil War America, aka the so-called Gilded Age. The poor Hawkins family and two upper-class men, Philip and Henry, seek riches — but not all will succeed… An Audie Award–winning and Emmy Award–nominated actor narrates this hilarious, satirical listen!
PUBLISHER DESCRIPTION
The Gilded Age: A Tale of Today is the collaborative work of Mark Twain and Charles Dudley Warner that satirized the era that followed the Civil War. This period is often referred to as "The Gilded Age" because of this book. The corruption and greed that was typical of the time is exemplified through two fictional narratives: one, of the Hawkinses, a poor family from Tennessee that tries to persuade the government to purchase their seventy-five thousand acres of unimproved land; and second, of Philip Sterling and Henry Brierly, two young upper-class men who seek their fortune in land as well.
This book is widely considered one of the hundred greatest books of all time and is here to attract a whole new generation of readers, for the themes of this classic work are still relevant to our nation today.
DETAILS
Release Date:
April 26, 2011
Publisher:
Blackstone Audio
Run time:
16 hours and 34 minutes